St. Luke's – Global City Pathology Residency Training 2018
St. Luke's Institute of Pathology – Global City is now accepting applicants for Pathology Residency Training 2018.
Accepted applicants for the residency training will:
Go through a combined anatomic and clinical pathology program
Be handled by consultants with subspecialty training
Get to use advanced line of laboratory services
For more information, please contact Dr. Marianne Fajardo at 789 – 7700 ext. 2070 or 09429696934 or email [email protected]
Application period is from August 7 – November 30, 2017.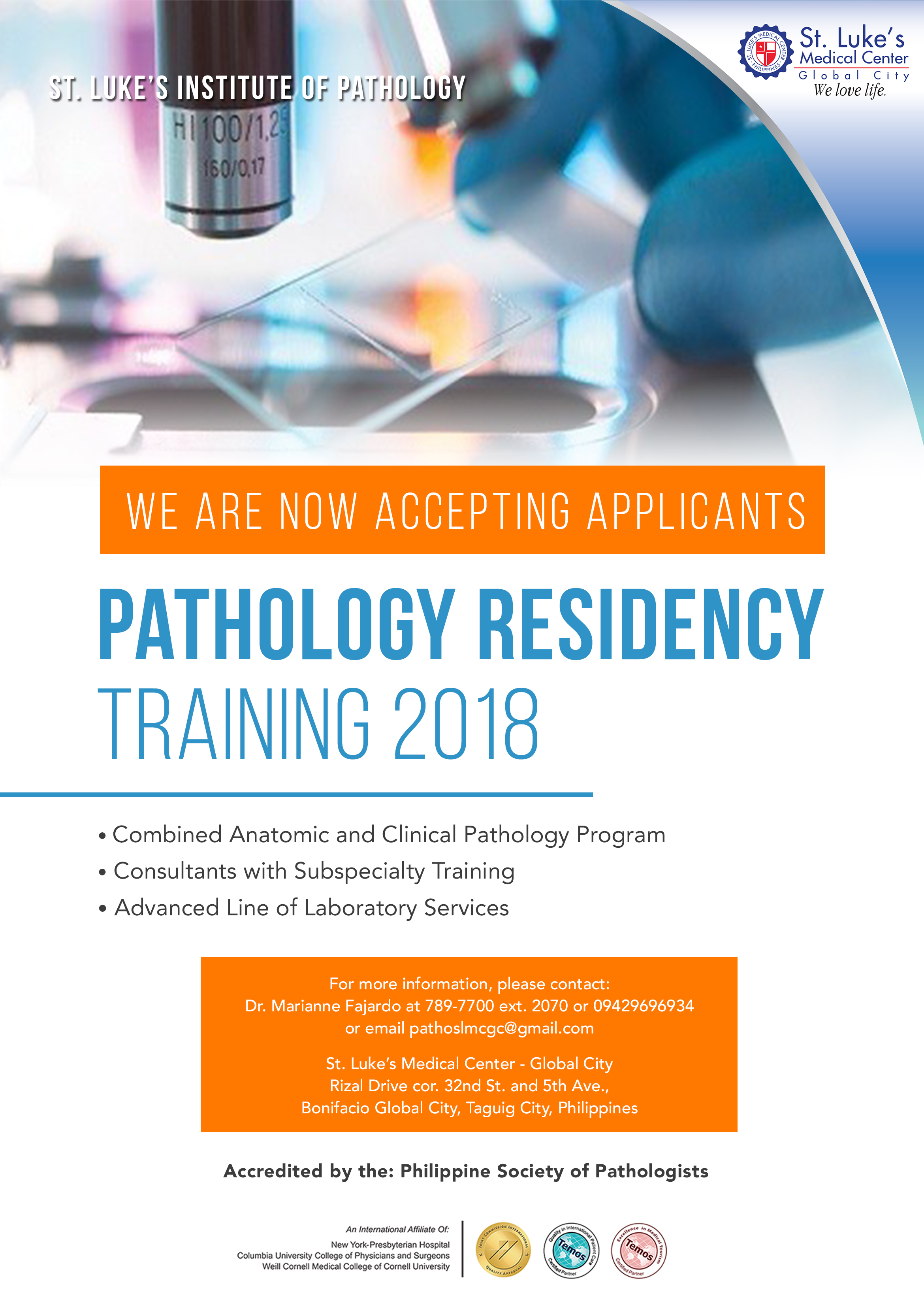 ---