Technology
St. Luke's Medical Center has always been known as a leader in terms of having state-of-the-art facilities and medical equipment, which significantly impact excellent clinical outcomes, treatment and care of its patients.
St. Luke's Human Cancer Biobank: The Future of Cancer Care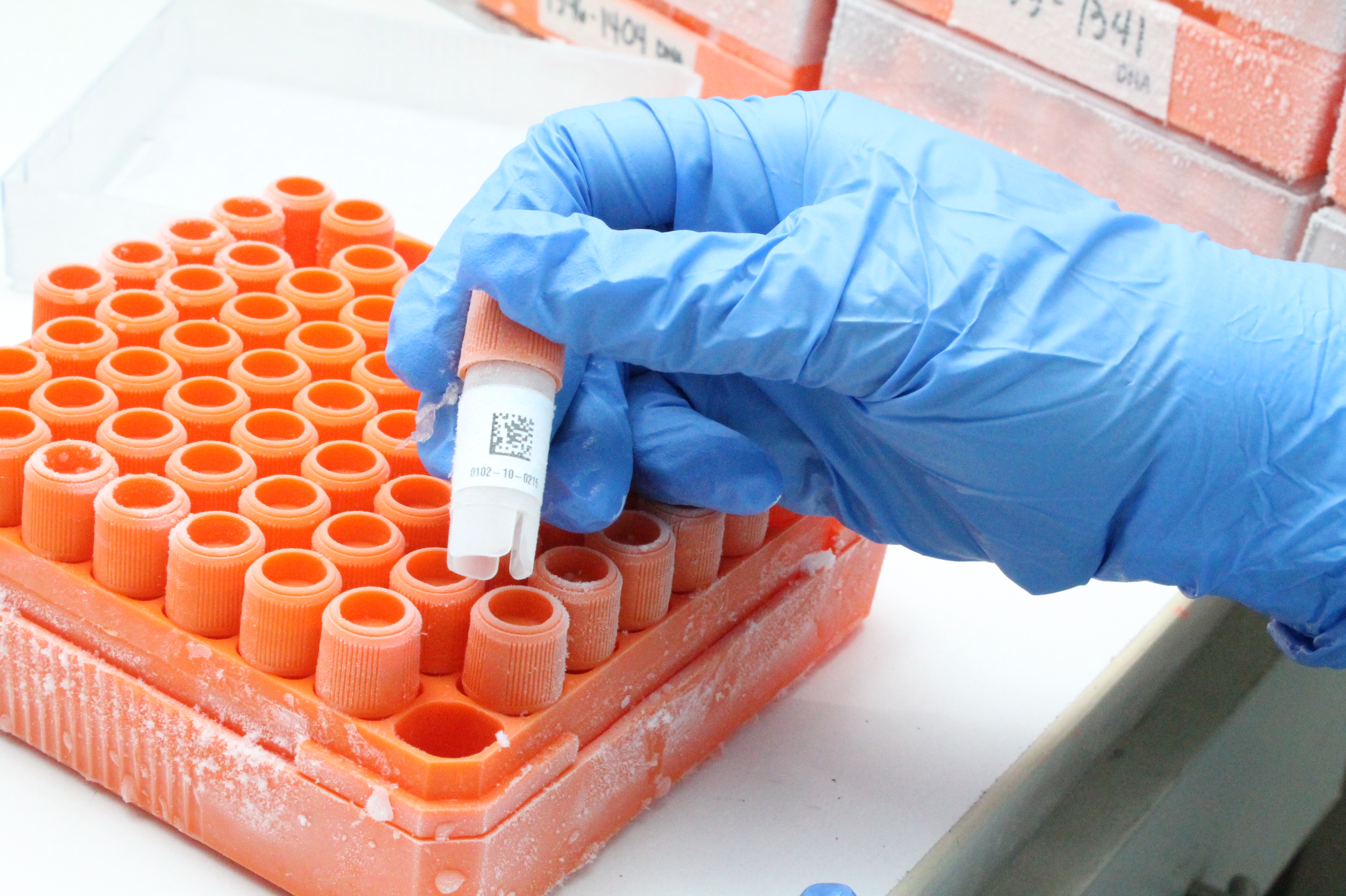 The St. Luke's Human Cancer Biobank is a Center for a systematized collection and archiving of biological specimens from consenting cancer patients, establishing an integrated and comprehensive database of clinical, laboratory, and molecular information on the source cancer case.
These carefully collected and handled specimens, such as blood and other body fluids, solid tumor tissues, cellular material, aspirates, and other biopsied materials, are retrieved from cancer patients who underwent biopsy, surgery or blood extraction.
These specimens are stored at ultralow temperatures in biofreezers or liquid nitrogen tanks for future use in research. They are vital in the development of personalized medicine strategies and the design of novel drugs and therapies, biomarker-based diagnostics and regulated clinical trials. They are also useful in undertakings relevant to translational medicine and basic science studies on the biological mechanisms and molecular bases of cancer development, response to treatment, and its prevention.
St. Luke's Human Cancer Biobank preserves specimens in the original state they were taken, thereby ensuring the accuracy of analyses and the superior quality of molecular and cellular substances. It is equipped with an electronic specimen tracking and inventory system and a high level of security system to guarantee confidentiality of sensitive patient information and prevent unauthorized use to them. Each specimen is enrolled with unique clinical and ancillary data in a robust and secured electronic database through a management partnership between clinicians and IT specialists.
Cardiovascular Catheterization Laboratory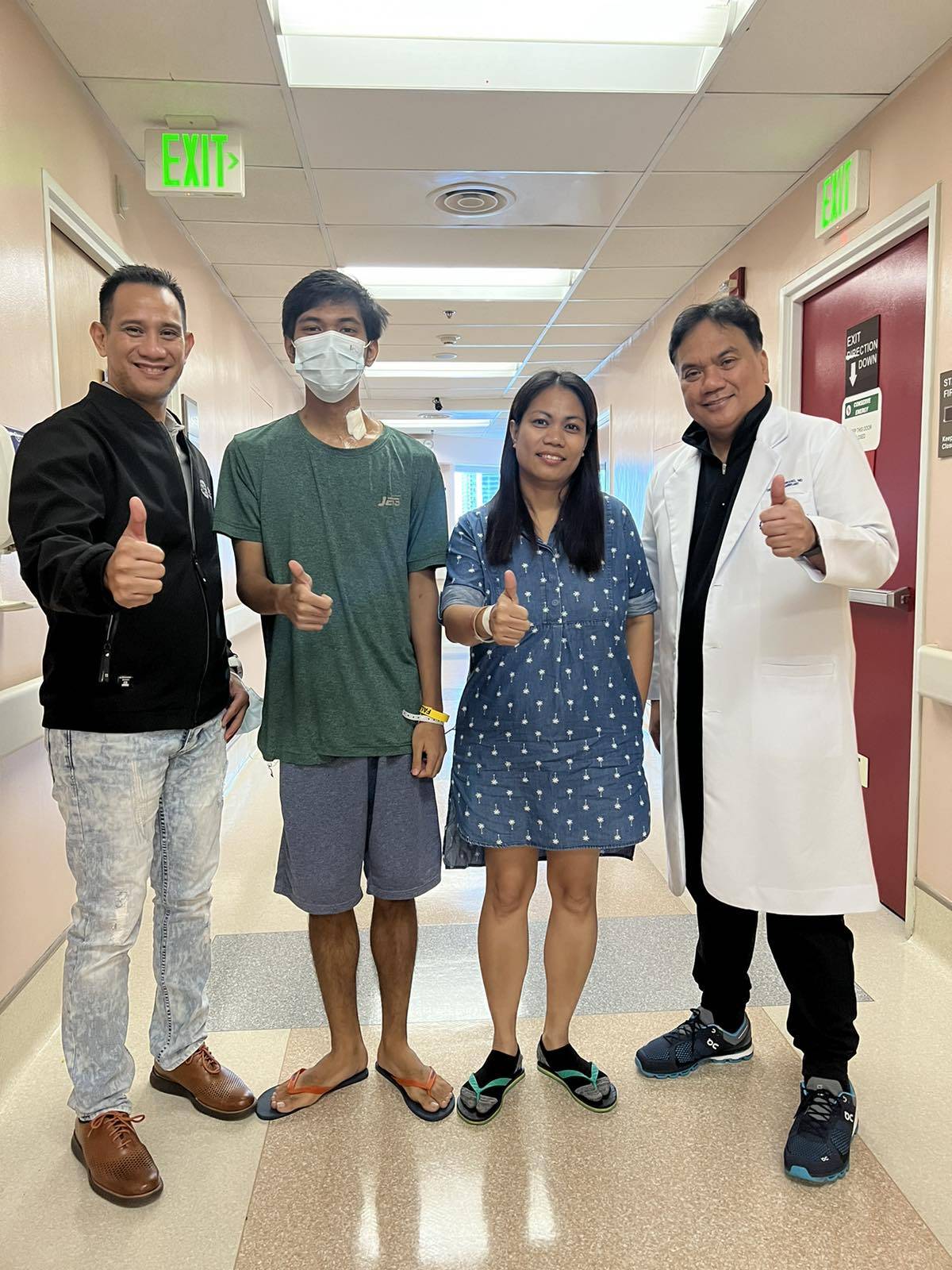 The St. Luke's Medical Center Cardiovascular Catheter Laboratory (CathLab) continuously provides innovations to cater to the ever-changing needs of patients. From expert and highly-trained physicians and staff, the excellent quality services we provide, to the technology we use, patients need not go out of the country to experience world-class hospital care and services. The CathLab has acquired nothing but the latest and most innovative technologies to complement the knowhow and skills of its cardiovascular medical team.
Its latest acquisition is described as the gold standard in cardiovascular imaging -- the Philips Allura Xper FD20 System with ClarityIQ technology. This advanced imaging technology is the first and only one of its kind in the Philippines.
The CathLab's Philips Allura Xper FD20 Clarity System is a state-of-the-art X-ray imaging system that can be customized to support a wide range of applications including cerebral, thoracic, abdominal, peripheral, cardiac and non-vascular diagnostic and interventional procedures. This single plane cardio - vascular system comprises a ceiling mounted C-arm stand and digital X-ray system. This revolutionary new generation of interventional X-ray systems provide St. Luke's CathLab with leading image quality at a fraction of the radiation dose.
Additionally, a feature called the Cardiac Swing allows dual-axis rotational coronary angiography to gather more information in less time and with less X-ray and contrast dose, which is very beneficial to patients.
The CathLab also utilizes a premium ultrasound machine, the Philips the CX50 Ultrasound. Together with our specialized interventionists, imaging for our ultrasound-guided procedures is clearer, more vivid and cutting-edge, providing faster and confident visualization.
Services include:
Diagnostic Procedures
Fractional Flow Reserve

Cerebral Angiography

Carotid Angiography

Coronary Angiography

Pulmonary Angiography

Hepatic Angiography

Splenic Angiography

Gastric Angiography

Mesenteric Angiography

Renal Angiography

Peripheral Angiography

Hemodynamic Studies

Electrophysiologic Studies

Aortography

Ventriculography

Coronary Artery Bypass Graft Mapping

Stereotactic Radiosurgery
Interventional Procedures
Percutaneous Coronary Intervention (Coronary Angioplasty)

Intra-Aortic Balloon Pumping

Portacath Insertion

Permacath Insertion

Swan Ganz Catheter Insertion

Hickman Catheter Insertion

Temporary Pacemaker Implantation

Permanent Pacemaker Implantation

Cardiac Resynchronization Therapy Device Implantation

Automatic Implantable Cardioverter Defibrillator

Arteriovenous Malformation Embolization

Extracorporeal Shockwave Myocardial Revascularization (ESMR)

Percutaneous Transvenous Mitral Commissurotomy

Atrial Septal Defect Occlusion

Ventricular Septal Defect Occlusion

Patent Ductus Arteriosus Occlusion

Endovascular Aneurysm Repair

Percutaneous Transhepatic Biliary Drainage

Transcatheter Aortic Valve Replacement (TAVR)

Transcatheter Arterial Chemo Embolization

Selective Internal Radiation Therapy (SIRT)

Transjugular Intrahepatic Portosystemic Shunting
Da Vinci Si Surgical System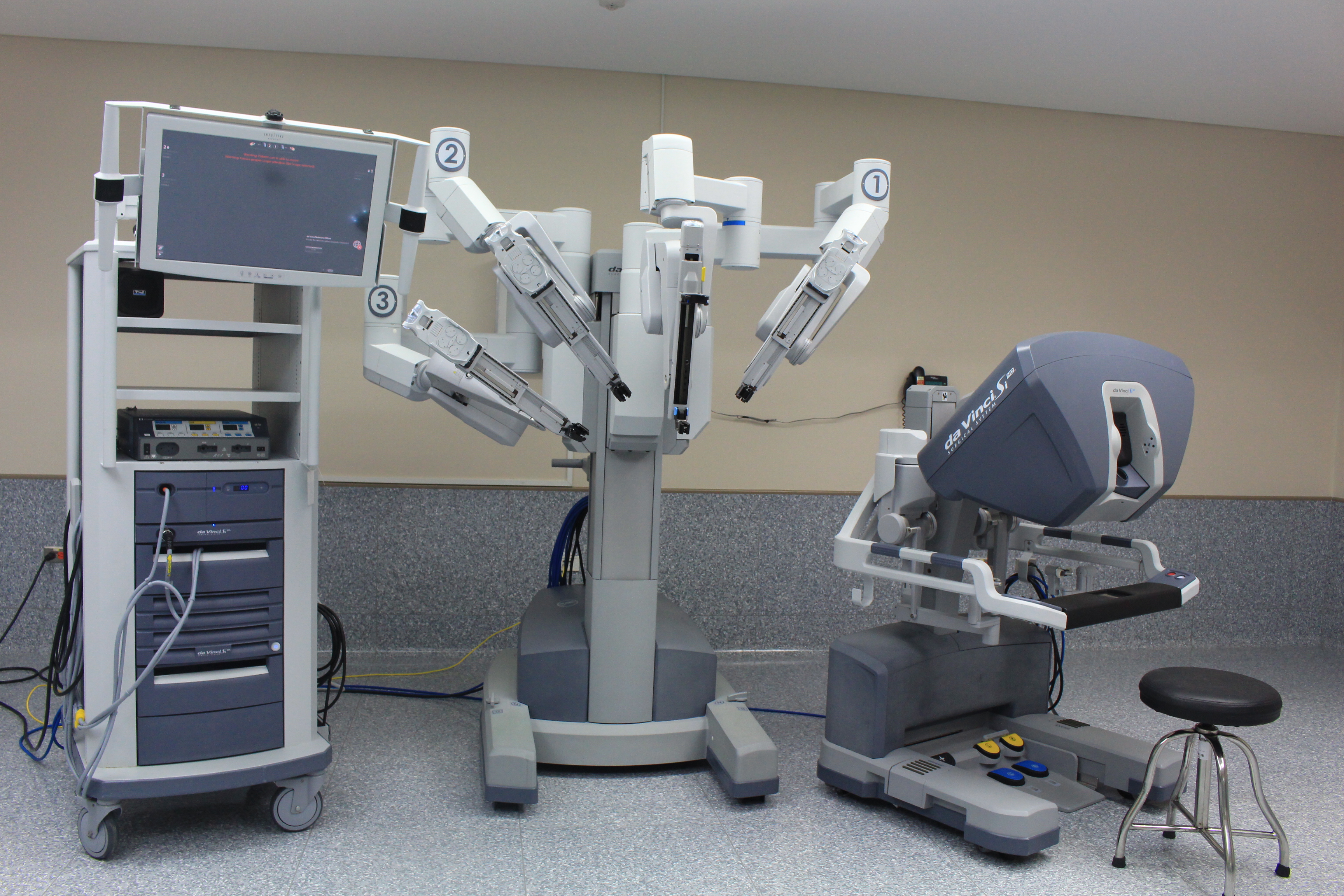 Minimally invasive surgery (MIS), also known as laparoscopic surgery, is the growing trend for surgical procedures because of the benefits it brings to patients
MIS procedures are performed through one or more short incisions.
MIS procedure leads to less post-operative pain, shorter hospital stay, faster recovery and better overall outcomes.
The da Vinci Si Surgical System (named after Leonardo da Vinci who invented the first robot) is the latest technology used in MIS procedures.
The da Vinci Si Surgical System is a third generation robot with quadruple arms, and is one of the latest, top- of- the- line models in the market.
It has advanced and extensive instrumentation making it possible to perform MIS through one to two cm. incisions
The da Vinci system gives surgeons improved magnification, precise robotic movements and a three-dimension, high definition view of the surgical site, offering unmatched precision for performing a variety of procedures.
The robotic and computer technologies combine to sense the surgeon's hand movements and scales in seamlessly and electronically translate the surgeon's hand movements into precise micro-movements (it filters out any tremors in the surgeon's hands).
The da Vinci Prostatectomy is the number one choice and the established gold standard for the treatment of localized prostate cancer. Most patients who undergo the procedure experience significantly less pain, less blood loss, less scarring, have a shorter recovery time and experience a faster return to normal daily activities.
In gynecology, robotic surgery is used for the removal of ovarian cysts, endometriosis, myomectomy, uterine prolapse, hysterectomy and pelvic cancer.
In colorectal surgery, the sa Vinci Si Surgical System offers patients numerous potential benefits like better clinical outcomes for cancer control and in many cases, quicker return to bowel function and quicker time to normal diet.
Patients who have to undergo thyroidectomy can now enjoy the procedure which leaves no scar on the neck. A small incision is made under the arm, which also reduces the likelihood of nerve damage and less risk of trauma to the nearby structures like the laryngeal nerve or parathyroid glands.
Positron Emission Tomography (PET) / CT Scan
Positron Emission Tomography, also called PET scan or PET imaging, is an imaging technology that measures the metabolic activity of living tissues. It does this by detecting minute amounts of radioactive particles called positrons.
The positrons are emitted from a radioactive tracer, such as radiation-tagged glucose, administered to the patient. More active tissues, such as cancers, absorb more glucose, and so emit more positrons than normal, healthy tissues.
Because of the ability of PET scans to study changes in biochemical processes even before changes in anatomy are apparent with CT or MRI, PET scans can be used to detect problems even before the patient feels any symptoms.
A PET scan often entails conjunction with other imaging studies, such as CT or MRI. But the latest in medical imaging technology has now been able to fuse the PET scanner with a CT scanner: the PET/CT scanner. This machine performs a PET scan and a CT scan successively. The software then fuses the images of the two scans, hence providing the sensitivity of the PET scan and the detailed anatomical picture of the CT scan that reveals the location, size and shape of the cancer or abnormality.
PET/CT scan improves cancer treatment. If the two tests were done separately, the patients change positions in the interim. Combining the two tests provides a more accurate picture of the location of the cancer by eliminating discrepancies caused by these positional changes, hence improving accuracy.