ST. LUKE'S THROUGH THE YEARS: A TRADITION OF EXCELLENCE
Our humble beginnings can be traced back to 1903 to a free clinic in Tondo, Manila founded by the Retired Reverend Charles Henry Brent of the Episcopal Missions. We were then called the Dispensary of St. Luke the Beloved Physician.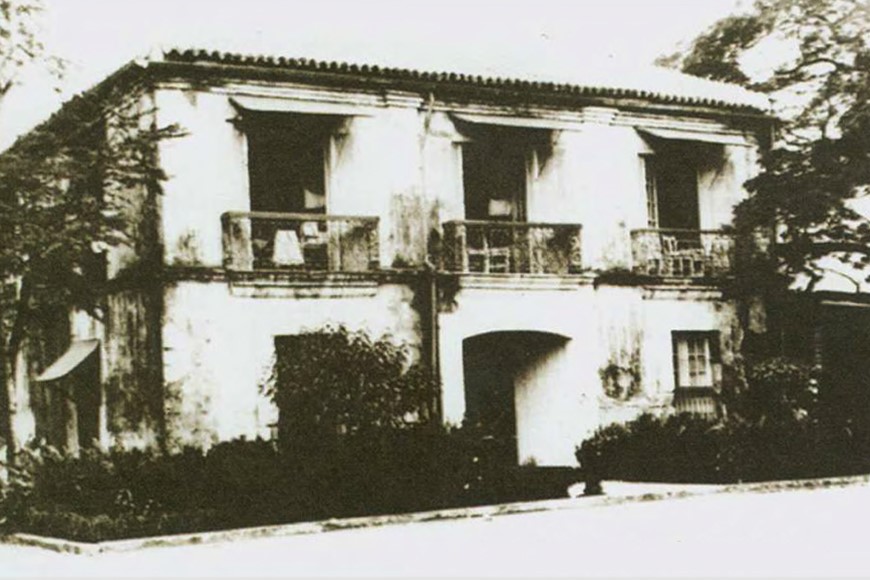 By 1910, we expanded into a 52-bed hospital known as the University Hospital. With the introduction of novel treatment, prevention protocols and a nurses training school by the Medical Director, Dr. Najib Mitry Saleeby.
During the 1930s, we were hailed by the Sunday Tribune as among the best-equipped hospitals in the country. From 1935 to 1937, we earned the first prize in the National Hospital Day, which eventually elevated us to the Hall of Fame. Then in 1938, we received the "Model Hospital" award from the government.
In 1961, we moved to a bigger facility in Quezon City. By 1984, the hospital was renamed St. Luke's Medical Center.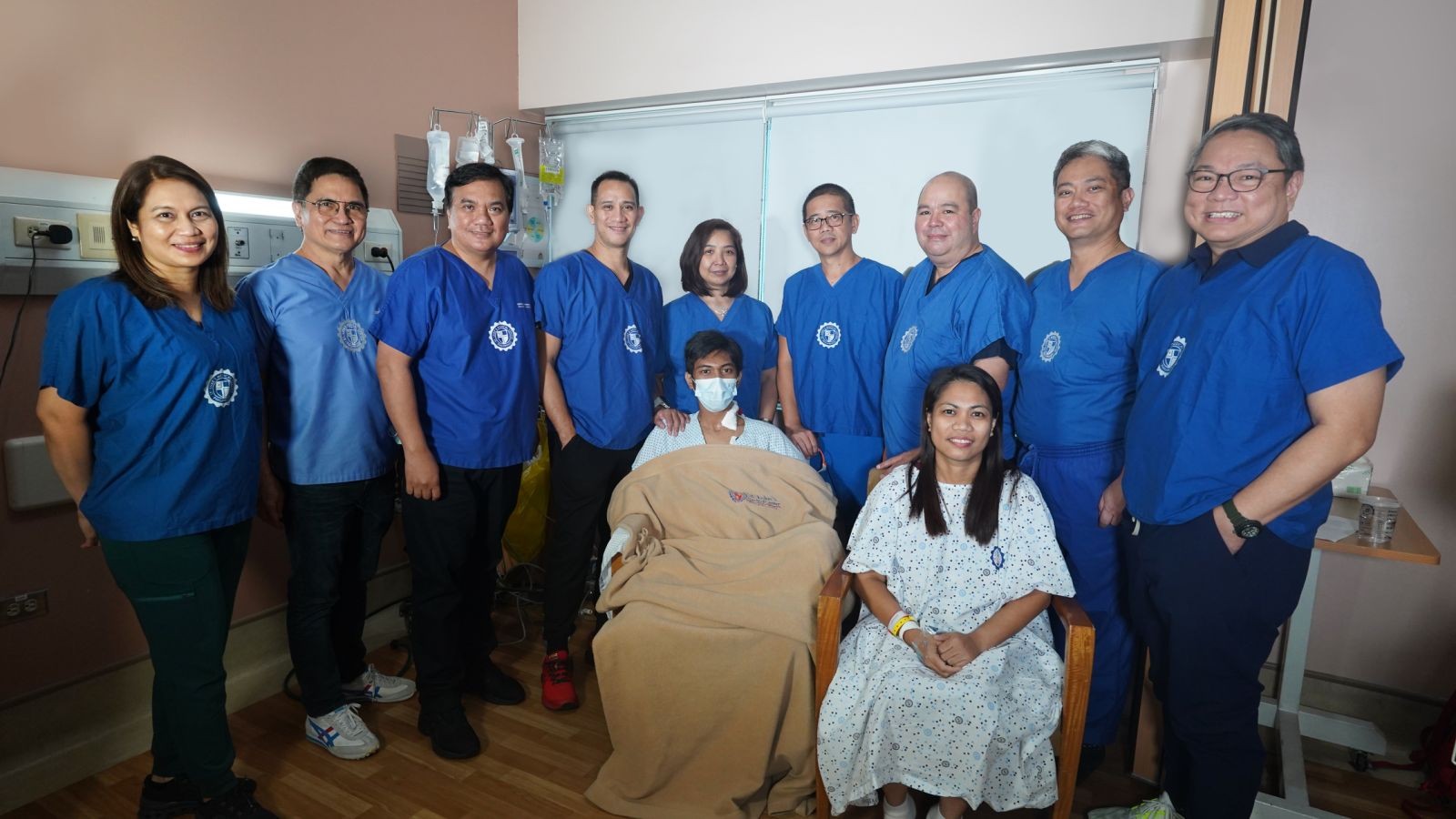 During this time, we fortified our reputation as the Philippine hospital with world-class expertise and facilities due to our highly advanced equipment and internationally-trained doctors.
In the mid-1990s, the inauguration of the St. Luke's College of Medicine-William H. Quasha Memorial, now considered one of the top medical schools in the country, took place.
In 2003, we received our first Joint Commission International (JCI) accreditation, which is given only to the best hospitals worldwide that adhere to outstanding healthcare management and patient safety standards. St. Luke's Medical Center holds the distinction of being the first Philippine hospital and the second in Asia to garner four consecutive JCI accreditations--the most among Philippine hospitals. In 2016, St. Luke's-Quezon City became the first hospital in the Philippines to be an accredited Academic Medical Center, also by the Joint Commission International, further putting it at the forefront of healthcare in the country.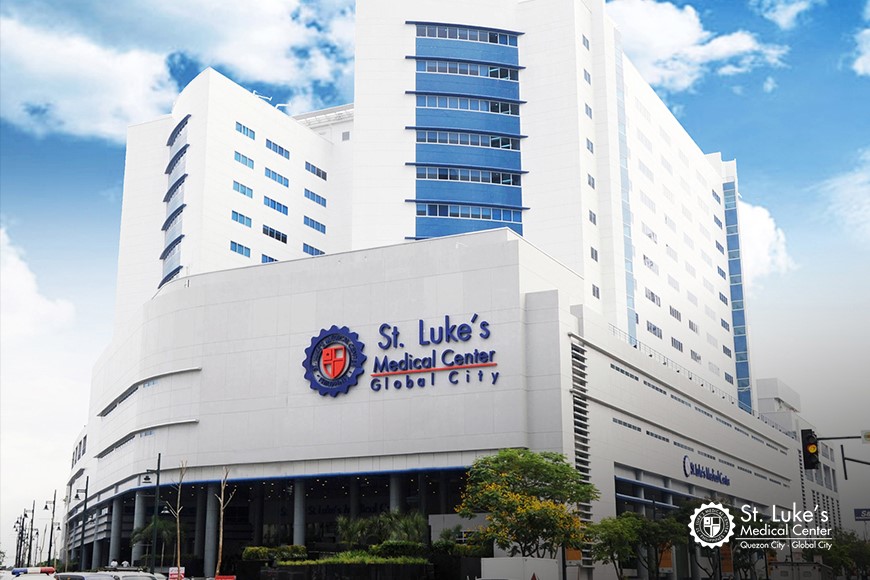 In 2010, we opened St. Luke's Global City which is now hailed as the country's most modern hospital and considered among the 25 most beautiful hospitals in the world by HealthExecNews.com. In 2012, barely two years after its inauguration, St. Luke's Global City received its JCI accreditation and, together with St. Luke's Quezon City, was also recognized as among of the world's "Best Hospitals Worldwide " by the Diplomatic Council of Europe, a non-governmental Think Tank organization that adheres to the principles of the charter of the United Nations.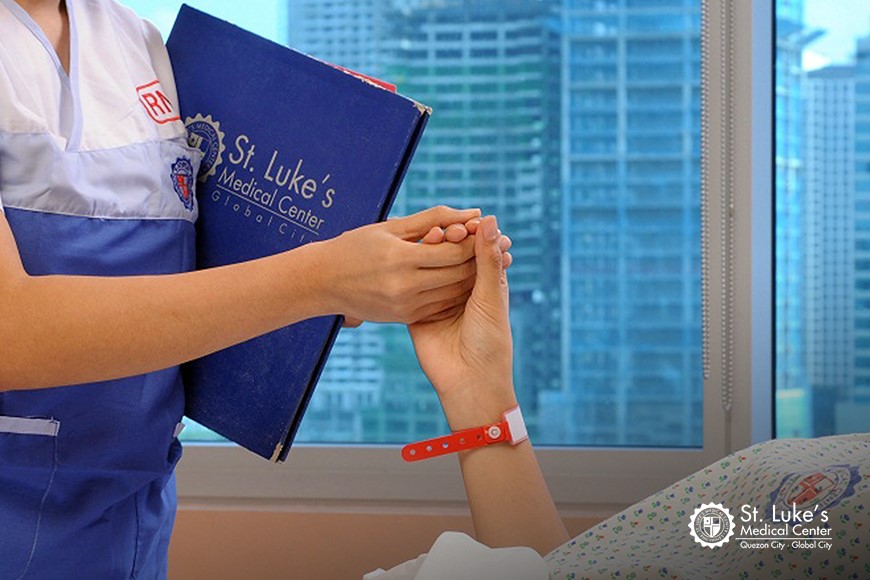 Guided by its corporate vision of becoming an internationally-recognized academic medical center by 2020 and its mission to deliver state-of-the-art health care by making patients' needs come first, St. Luke's continues to extend its brand of care and quality patient experience to each individual who steps through its doors.
We are always available for your urgent medical needs or for your regular check-up. Schedule an appointment today by calling us at 789 7700 (Global City) or 723 0101 (Quezon City).
---
St. Luke's Medical Center - Quezon City
279 E Rodriguez Sr. Ave,
Quezon City, Philippines
St. Luke's Medical Center - Global City
Rizal Drive cor. 32nd St. and 5th Ave
Taguig City, Philippines