St. Luke's ramps up COVID-19 efforts through enhanced telemedicine and swab testing services
Amid the surging COVID-19 cases, St. Luke's Medical Center has ramped up efforts to fight COVID-19 by creating a holistic and strategic approach to address the needs of COVID positive or suspected patients.
To ensure the safety and protection of its patients and minimize transmission, the hospital offers personalized and accessible medical services against COVID-19.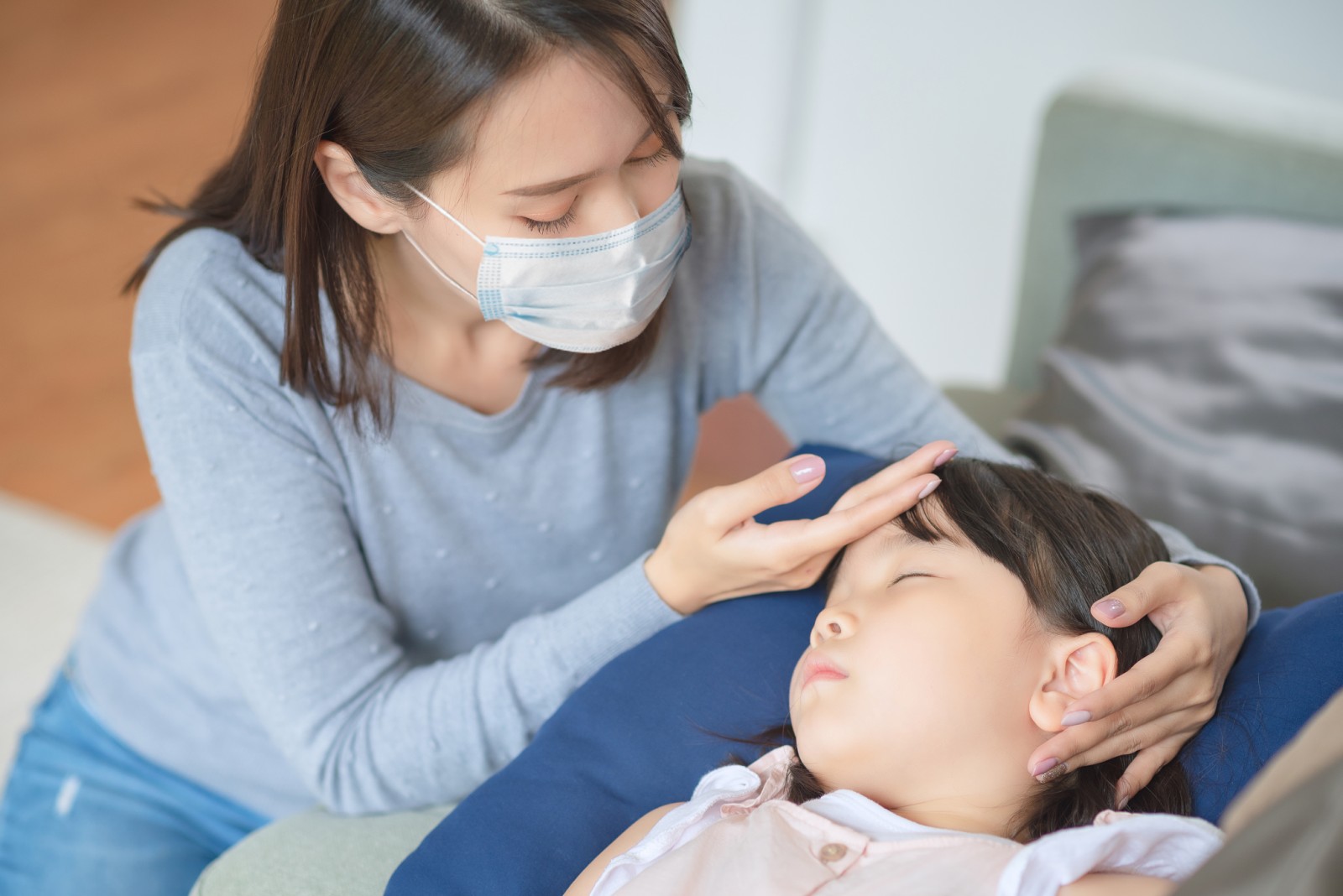 St. Luke's COVID-19 Teleconsult provides specialized consultation for children as well.
As the country experiences a spike in patients experiencing flu-like symptoms, St. Luke's enhances its teleconsult services in both St. Luke's Global and Quezon City, opening its lines daily. Adult teleconsultation is available in both branches, while pedia consultations are exclusive in St. Luke's Quezon City.

From the comfort of one's home, suspected or confirmed COVID-19 patients may schedule a teleconsultation with a doctor. Patients will simply need to call the teleconsult hotlines and a Patient Experience Officer will assist them to schedule an appointment with a doctor.
Besides teleconsultation, home service and drive-thru labworks, medicine delivery (via MedExpress), and outpatient imaging services are also being offered by St. Luke's to the public. These services double down on St. Luke's goal to minimize foot traffic and make essential hospital services accessible for patients in-need of urgent outpatient services.

Patients are given several options on how they can proceed with their RT-PCR swab test.
St. Luke's also now offers various COVID-19 RT-PCR tests. Patients may avail drive-thru, outpatient and home service swab testing by scheduling an appointment online or calling the Product Information Hub. Meanwhile, those with serious to severe symptoms of COVID-19 are advised to proceed to the emergency unit for immediate care.
The turnaround time of the test result depends on the type of RT-PCR swab test. For the regular RT-PCR, results will be available within 48 hours. Rapid RT-PCR (cartridge-based A) will be available within 10-12 hours while RT-PCR (cartridge-based B) will be available within 6-9 hours. All results can be accessed through the St. Luke's eHealth Hub at https://ehub.stlukesmedicalcenter.com.ph.
Recovered patients are also serviced by the hospital, as they can avail of the holistic recovery care services through St. Luke's Post-COVID Care Clinic. The Clinic provides patients direct access to St. Luke's consultants along with follow-up assessments and recovery care for the long-term effects of COVID-19.
As it enhances efforts against COVID-19, St. Luke's ensures its patients that its hospital premises also remain safe, especially for those needing inpatient care.
St. Luke's has been implementing strict health and safety protocols, including thermal temperature scanning, proper hand hygiene, 'no mask, no entry' policy, and routine cleaning and disinfection in all areas of the hospital.
To know more or if you want to avail of St. Luke's COVID-19 services, please contact St. Luke's Product Information Hub at 0919-057-7744 (call) or 0919-160-7744 (text). Patients may also email [email protected]
---
St. Luke's Medical Center - Quezon City
279 E Rodriguez Sr. Ave,
Quezon City, Philippines
St. Luke's Medical Center - Global City
Rizal Drive cor. 32nd St. and 5th Ave
Taguig City, Philippines