ST. LUKE'S MEDICAL CENTER'S WELLNESS ELITE: Taking wellness to the next level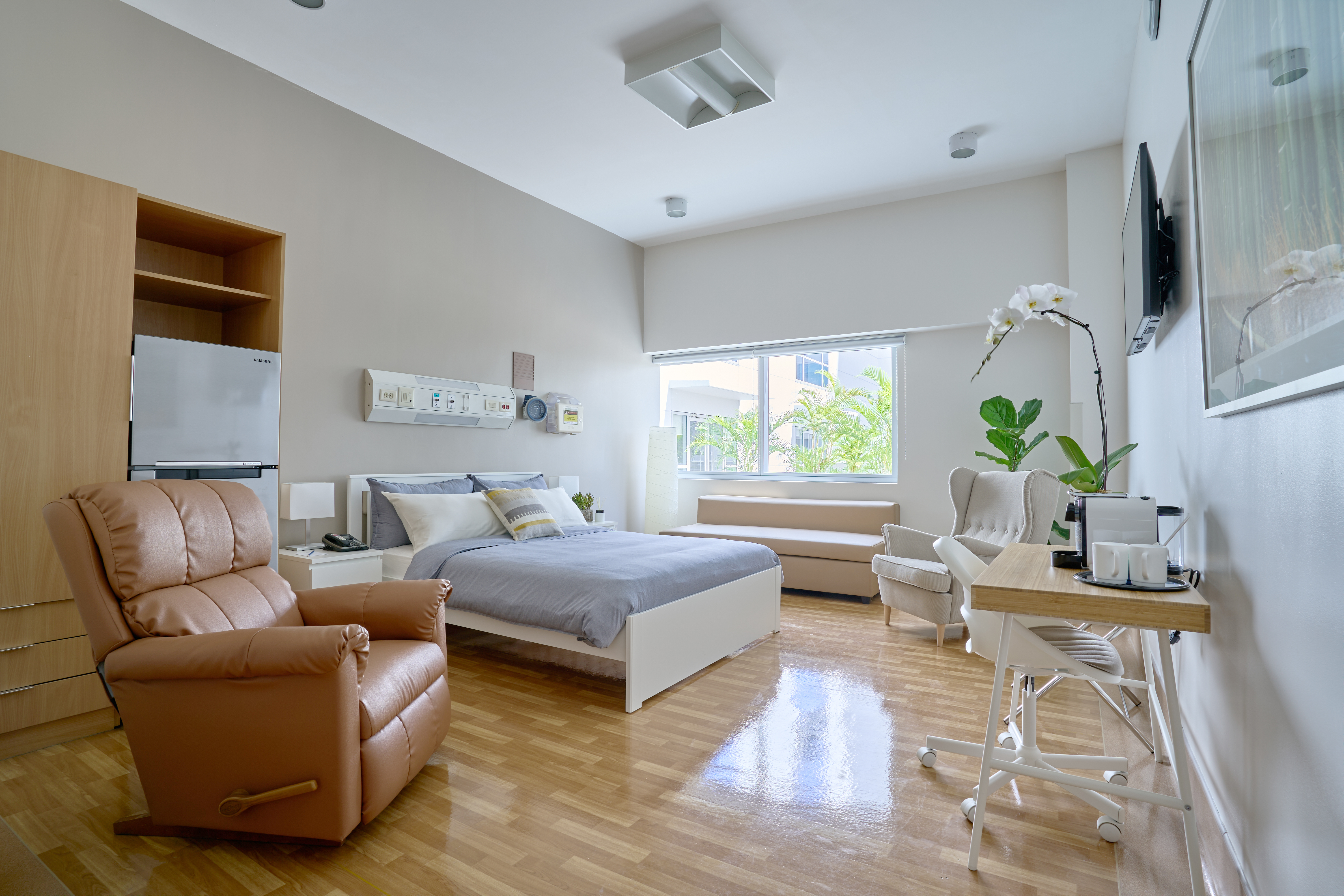 Developed for individuals who avail themselves of in-patient executive check-up packages (ECU), St. Luke's Medical Center's Wellness Elite offers state-of-the art medical diagnostic services within the comfort of SLMC's Wellness Center, with added relaxation treatments and hotel-like accommodations, among others.
The program, which was well-received during its initial run for international patients from the Pacific Islands, has since grown into the Wellness Elite program. Intended to provide patients with high-standard ECU services plus more, this package can now be enjoyed by individual and corporate patients.
"There are a lot of wellness programs out there, but we wanted to make St. Luke's a cut above the rest," says Dr. Dennis Serrano, executive vice president for SLMC One Healthcare System. "We want people to focus on preventive medical care because we believe that consistent and regular wellness check-ups are key to maintaining their overall wellbeing. Through this Wellness Elite package, we hope to give more people the opportunity to prioritize their health and wellness with innovative and world- class programs."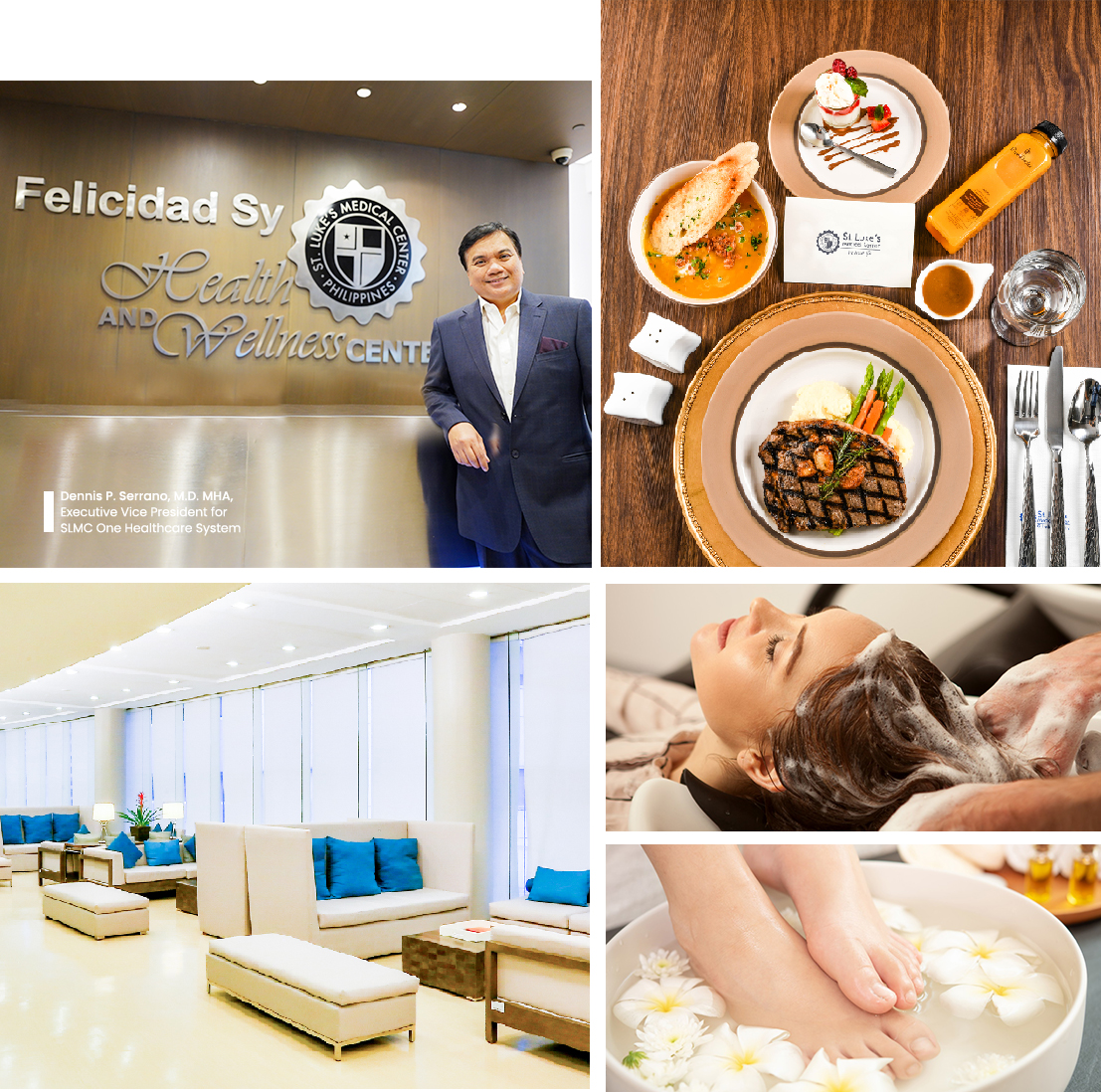 SLMC Wellness Elite offers hotel-like accommodations, complete with complimentary welcome drinks, buffet breakfast and a three-course gourmet dinner. On top of these, they can also avail themselves of signature relaxation treatments at the exclusive Spa on the 6th, an in-house spa facility that offers luxurious body scrubs with French Vichy water spa, rejuvenating facial, foot and whole-body massages and Japanese hair and scalp soda spa.
Wellness Elite applies to inpatient ECU packages, such as cardiometabolic screening, which is recommended for those with increased risk of cardiovascular and metabolic diseases; diabetes screening, which is a procedure that should be considered by individuals with family history of diabetes, history of elevated sugar or diabetes during pregnancy, and history of polycystic ovaries and/or fatty liver, and unexplained weight loss; and golden health screening, recommended for individuals aged 50 years old and above.
These packages can be further customized with additional tests, depending on the other risk factors that they may have. This makes the process of going through these routine exams a holistic experience. Patients who sign up for the package can also look forward to a refreshing check-up and relaxing stay at SLMC.
"Aside from getting proper diagnosis and treatment, patients can now think of having an ECU at St. Luke's as a way to relax their body and mind while they focus on getting better or staying healthy," Dr. Serrano concludes.
---
St. Luke's Medical Center - Quezon City
279 E Rodriguez Sr. Ave,
Quezon City, Philippines
St. Luke's Medical Center - Global City
Rizal Drive cor. 32nd St. and 5th Ave
Taguig City, Philippines