St. Luke's Medical Center celebrates Nurses Week
MANILA, Philippines – In honor of its nurses who continue to give their tireless efforts in upholding excellent, patient-centered care, St. Luke's Medical Center (SLMC) Global City and Quezon City celebrate Nurses Week from June 6 to June 9, 2022.

SLMC's weeklong celebration is centered on recognizing the dedication and hardwork of its nurses. "Our nurses always play a critical role in patient care," Dr. Arturo S. De La Peña, President and CEO of SLMC, said. "Celebrating Nurses Week is one way for us to express our gratitude and give back to our nurses who tirelessly give their time and effort to the hospital and the patients they take care of. We are hopeful that the activities we planned will make them feel how appreciative we are for their passion and commitment."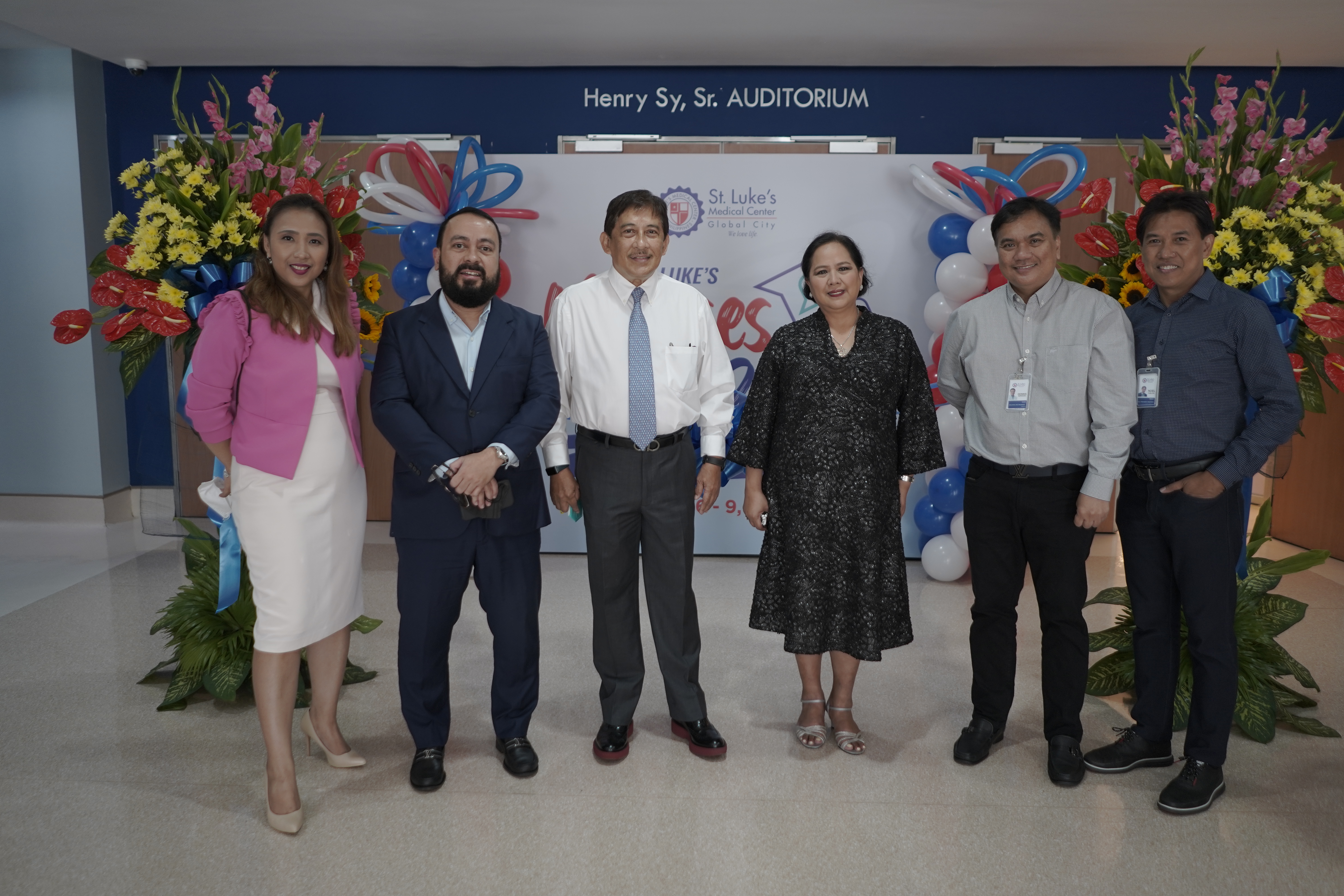 Other activities spearheaded by various nursing units are quiz bees, game competitions and talent shows that encourage fun and collaboration among teams. All nurses also get to participate in the hourly raffle where groceries, health-and-wellness packages, gadgets, and even household appliances are given away. On the first day of the celebration, SLMC also stages a one-day open hiring event at the Henry Sy, Sr. Auditorium of St. Luke's Global City.

This year, SLMC's extraordinary nurses get to take the spotlight in the DAISY Awards. In partnership with the Daisy Foundation, this award recognizes nurses who have gone above and beyond their call to provide skillful and compassionate patient care. SLMC is the first hospital in the Philippines to adopt the DAISY Awards program, which started in 2014.
During the celebration, each nurse receives P5,000 shopping vouchers to shop for shoes, apparel and accessories at ASICS pop-stores situated at both locations. Days are also allotted for free relaxation treatments, such as hair cut/treatment and relaxing body massages. Each nurse also gets to take home a steak and wine celebration gift and limited edition I am a St. Luke's Nurse Aquaflask tumbler as a treat.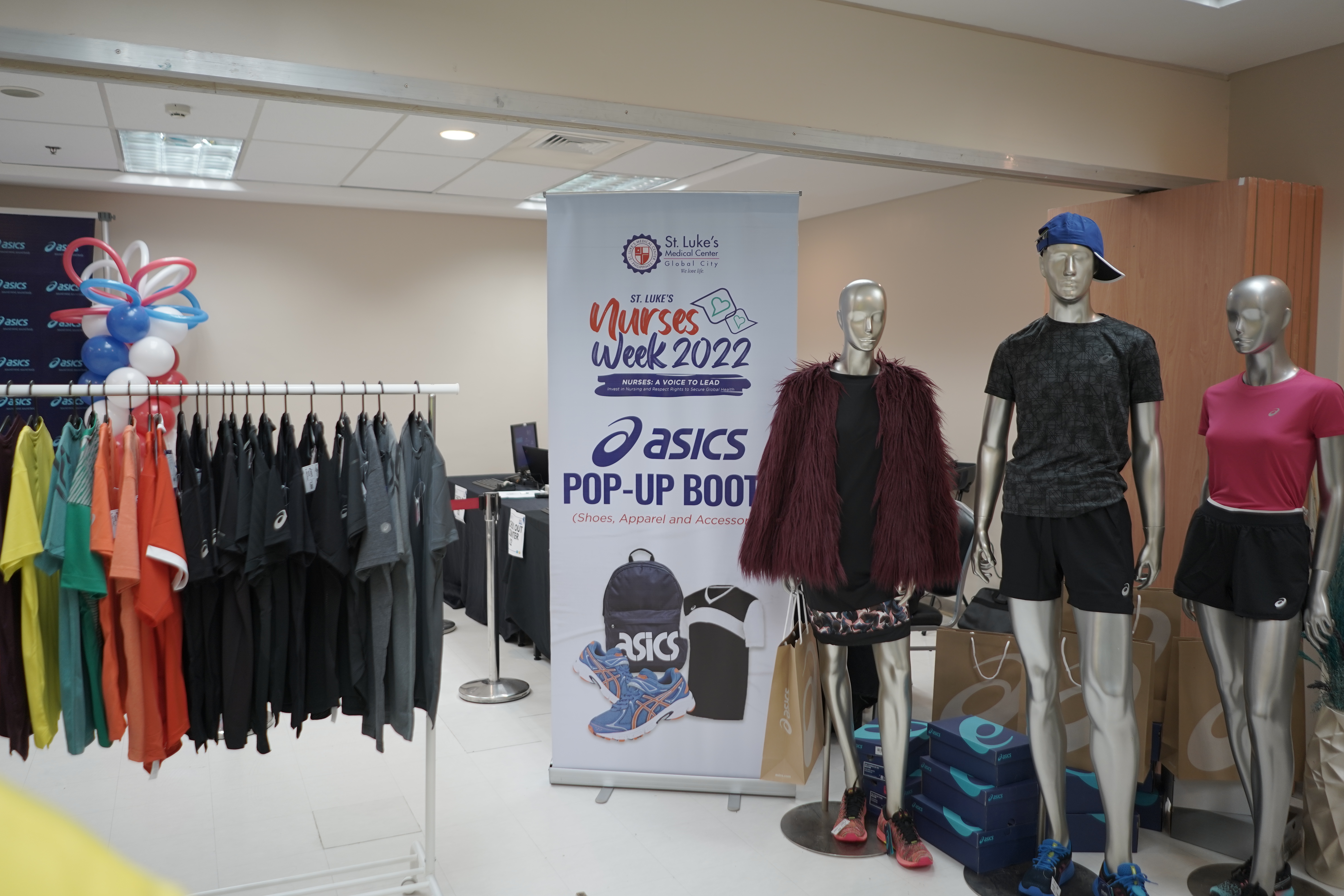 Besides being the first to adopt the DAISY Awards program, St. Luke's is also the first hospital in the country to receive the Pathway to Excellence designation from the American Nurses and Credentialing Center (ANCC). The Pathway to Excellence is awarded to hospitals who uphold a positive working environment for its nurses, meeting six key practice standards set by ANCC. Particularly, these are shared decision-making, leadership, safety, quality, well-being, and professional development.

"St. Luke's Medical Center will not be where it is today without our nurses. They are one of the reasons why our patients trust us. And for that, we will always be grateful to them," Dr. De La Peña concluded.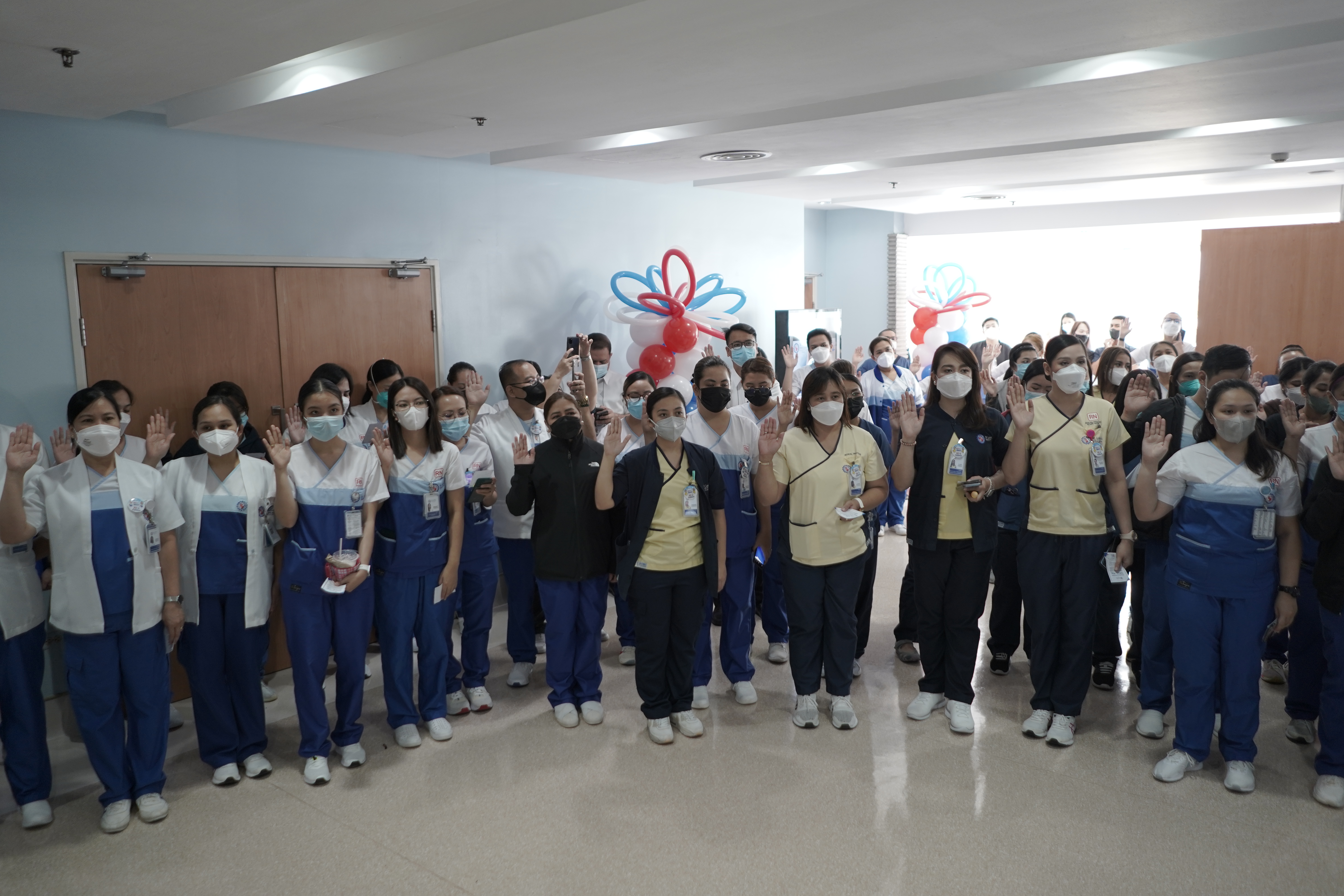 ---
St. Luke's Medical Center - Quezon City
279 E Rodriguez Sr. Ave,
Quezon City, Philippines
St. Luke's Medical Center - Global City
Rizal Drive cor. 32nd St. and 5th Ave
Taguig City, Philippines