Passing on the Baton

St. Luke's Medical Center welcomes new President and CEO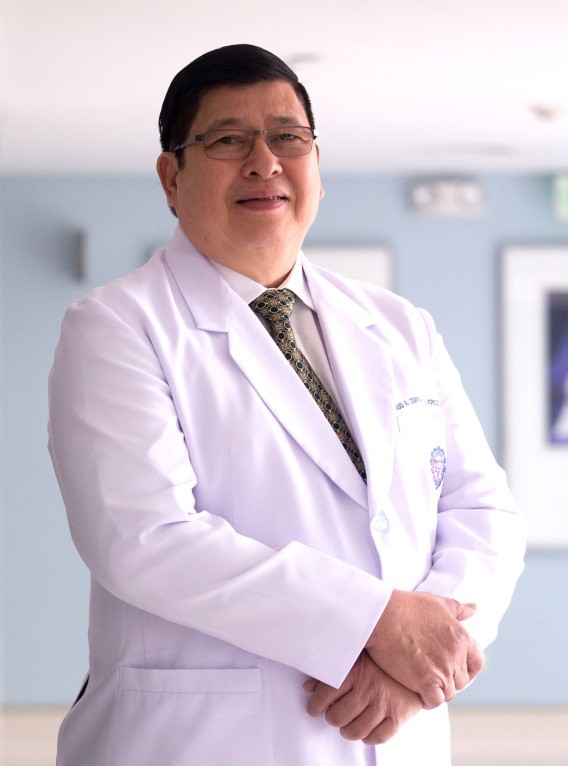 Dr. Edgardo R. Cortez
Former President and CEO
St. Luke's Medical Center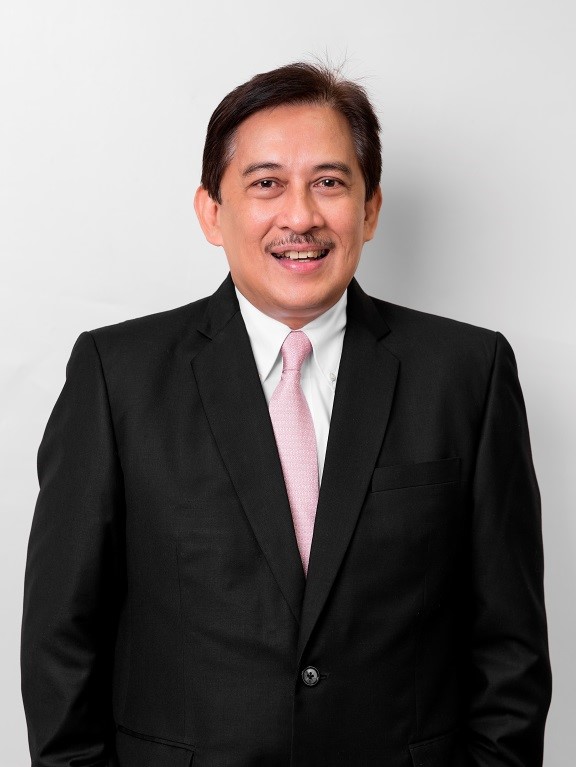 Dr. Arturo S. De La Peña
Incumbent President and CEO
St. Luke's Medical Center
The retirement of St. Luke's Medical Center (SLMC) President and CEO Dr. Edgardo R. Cortez was recently announced by Mr. Frederick Y. Dy, SLMC Chairman of the Board of Directors and Trustees. His retirement took effect last November 19, 2017, following five years of serving as the leader of one of the country's best medical institutions.
Dr. Cortez entered St. Luke's as the Director of the Cancer Institute and the Chief of the Division of Surgical Oncology in 2006, and was appointed as Vice President for Medical Affairs and Medical Director for St. Luke's – Quezon City in 2008 before he became a President and CEO in 2012.
Upon taking up the mantle, he executed a change in management style, encouraging consultative and transparent leadership. Under his direction, SLMC has achieved multiple milestones, including the Joint Commission International (JCI) re-accreditation and Academic Medical Center recognition for St. Luke's – Quezon City, JCI accreditation for St. Luke's – Global City, Temos (Trust. Effective Medicine. Optimized Services) certification, Investors in People (IiP) Gold accreditation, and the Mayo Clinic Care Network membership. He has also spearheaded the implementation of the new facility in St. Luke's –Quezon City, as well as the construction of a third hospital in Azuela Cove, Lanang, Davao City.
"In the end, I still believe that whatever we have achieved, we did together...I'll still be here, but doing, in my own little way, trying to answer the needs of our patients," Dr. Cortez said during his final address as President and CEO.
Succeeding Dr. Cortez is Dr. Arturo S. De La Peña, assuming the position of President and CEO last November 20, 2017. Prior to his new position, Dr. De La Peña was appointed Senior Vice President and Head for Medical Practice Group and Medical Director in 2014, Vice President for Medical Affairs and Medical Director in 2012, and the Director of the Institute of Surgery in 2010 for St. Luke's – Global City.
Dr. De La Peña was also the former President of the Philippine College of Surgeons and the Chairman of the Philippine Board of Surgery. On top of his management responsibilities, Dr. De La Peña has also been a practicing surgical oncologist for many years, having received training from the best institutions in the world, including Toranomon University in Tokyo, Japan, under the direction of Professor Hiroshi Akiyama for Surgery of the Esophagus.
With the new leadership, St. Luke's is set to achieve greater heights as the country's healthcare frontrunner and one of the world's best hospitals in sustaining its vision to be an internationally recognized academic medical center. As Dr. De La Peña takes the lead, St. Luke's will continue delivering its world-class healthcare services through expanding its horizons with the opening of St. Luke's – Davao City in 2021 and the new St. Luke's – Quezon City facility come 2022.
---
St. Luke's Medical Center - Quezon City
279 E Rodriguez Sr. Ave,
Quezon City, Philippines
St. Luke's Medical Center - Global City
Rizal Drive cor. 32nd St. and 5th Ave
Taguig City, Philippines