Better Normal with St. Luke's Medical Center
As we collectively adjust to the new normal brought about by the COVID-19 pandemic, St. Luke's Medical Center strives to provide patients a Better Normal experience when they avail of hospital services.
Express RT-PCR Swab Test and Blood Works
With St. Luke's Drive-Thru services, asymptomatic patients can avail of the gold standard COVID-19 RT-PCR swab test and essential blood works in the comfort of their vehicles.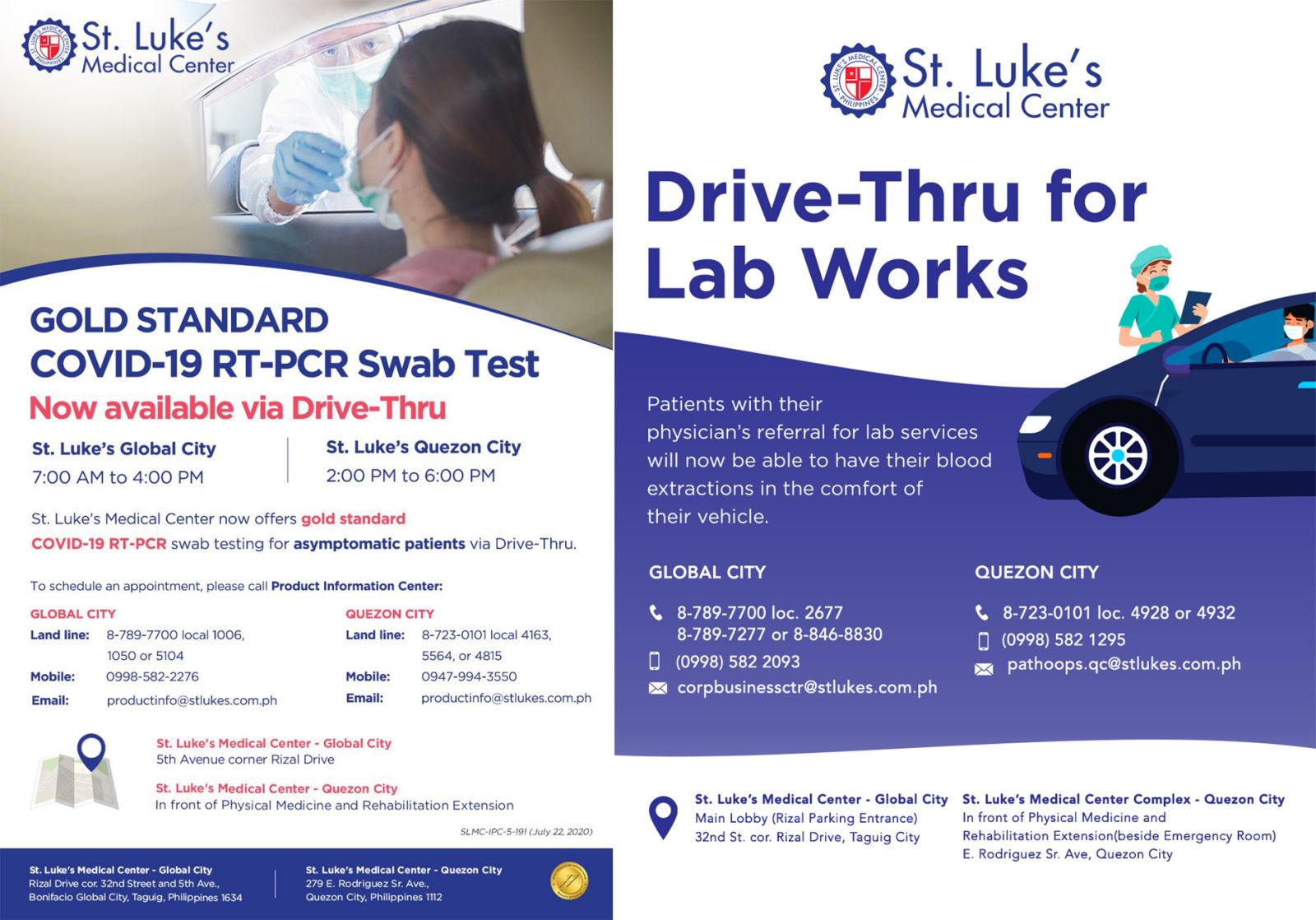 To book your COVID-19 RT-PCR Swab Test via drive-thru, you may scan the QR code below. A St. Luke's representative will contact you to confirm your appointment.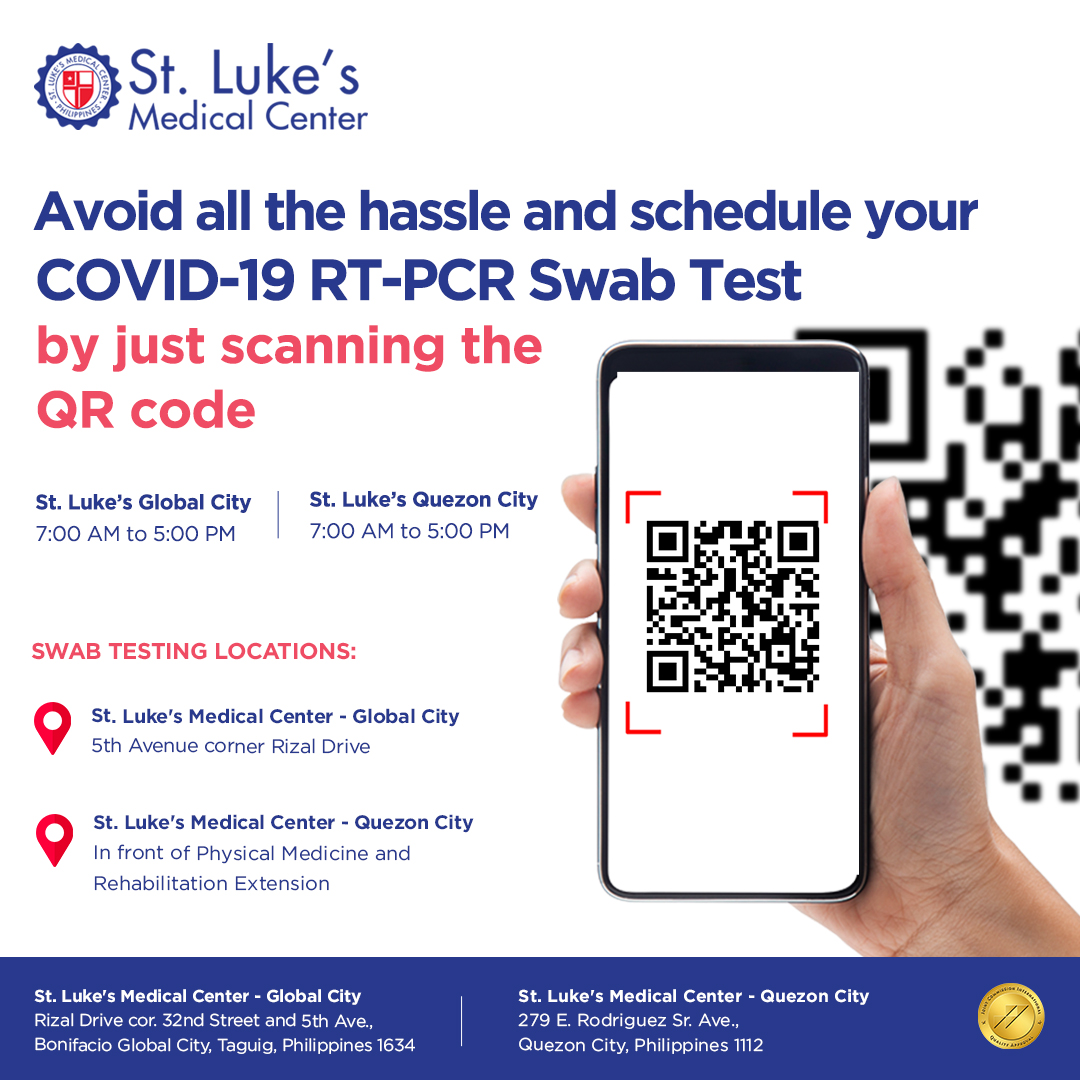 Vaccinations can now be done in your home or office
St. Luke's Medical Center extends care even outside the hospital. Select vaccinations can be administered whether at home or in your office:
MMR - Measles, Mumps & Rubella
Flu Vaccine
Varicella Vaccine
Pneumococcal Vaccine
HPV
Applies only to BGC condominium residents and corporate offices.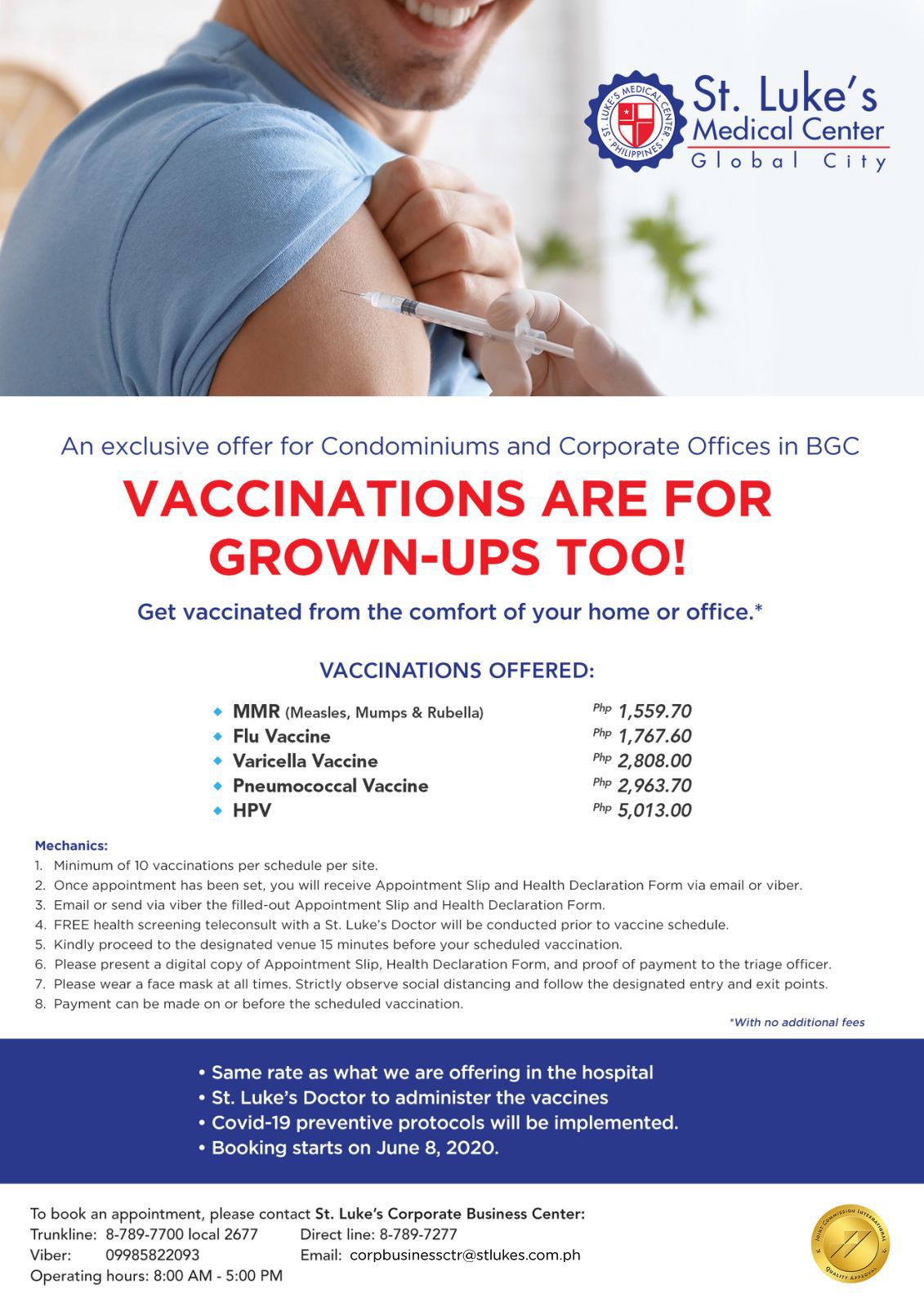 Don't let COVID-19 stop you from getting your regular check-ups
Your safety is our top priority. You can schedule an in-person consultation with a St. Luke's doctor as needed or you can also opt to avail of our Teleconsult service.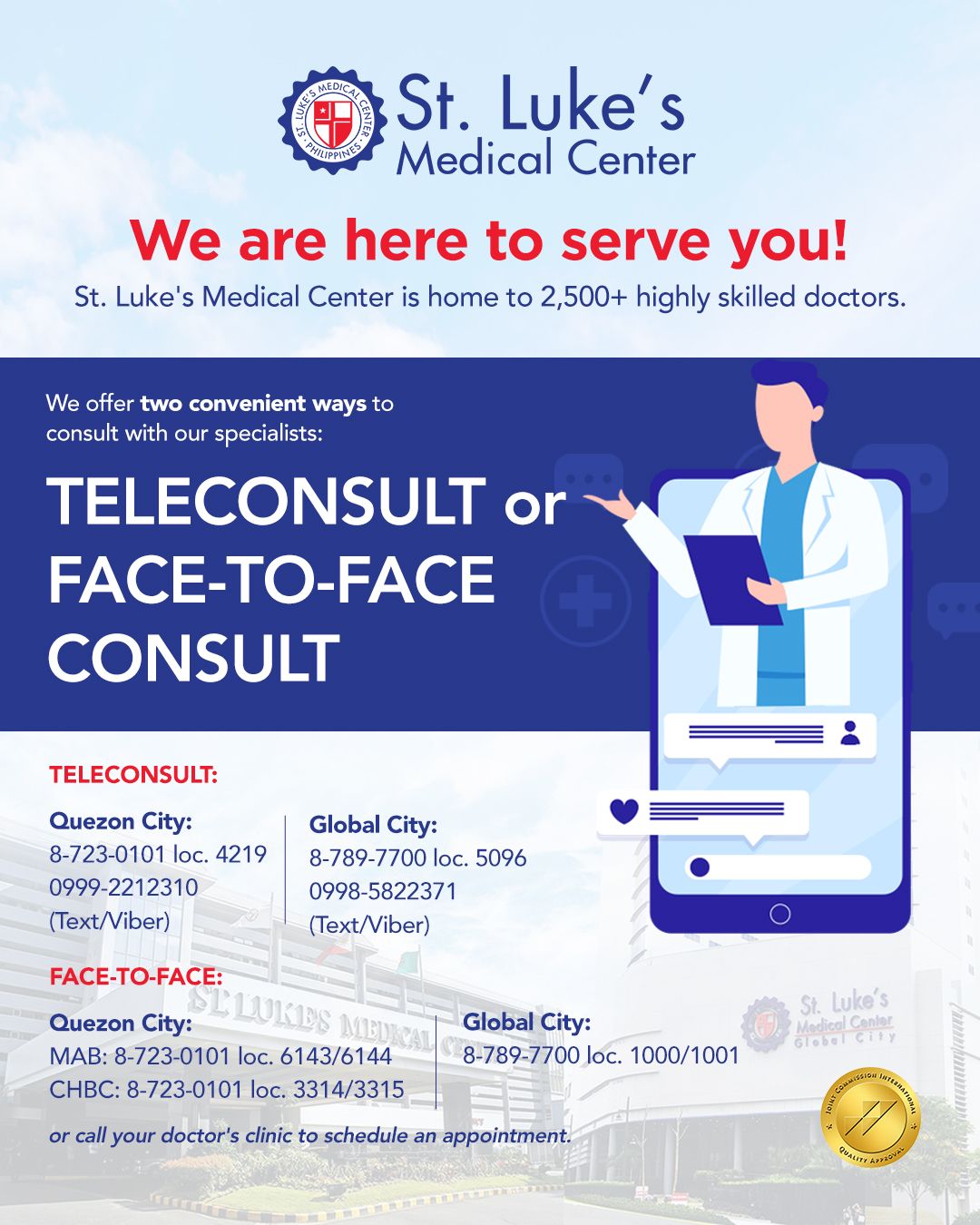 Don't delay your surgery
Postponing your surgery can give you the worst long-term consequences. We are here to keep you safe amidst COVID-19.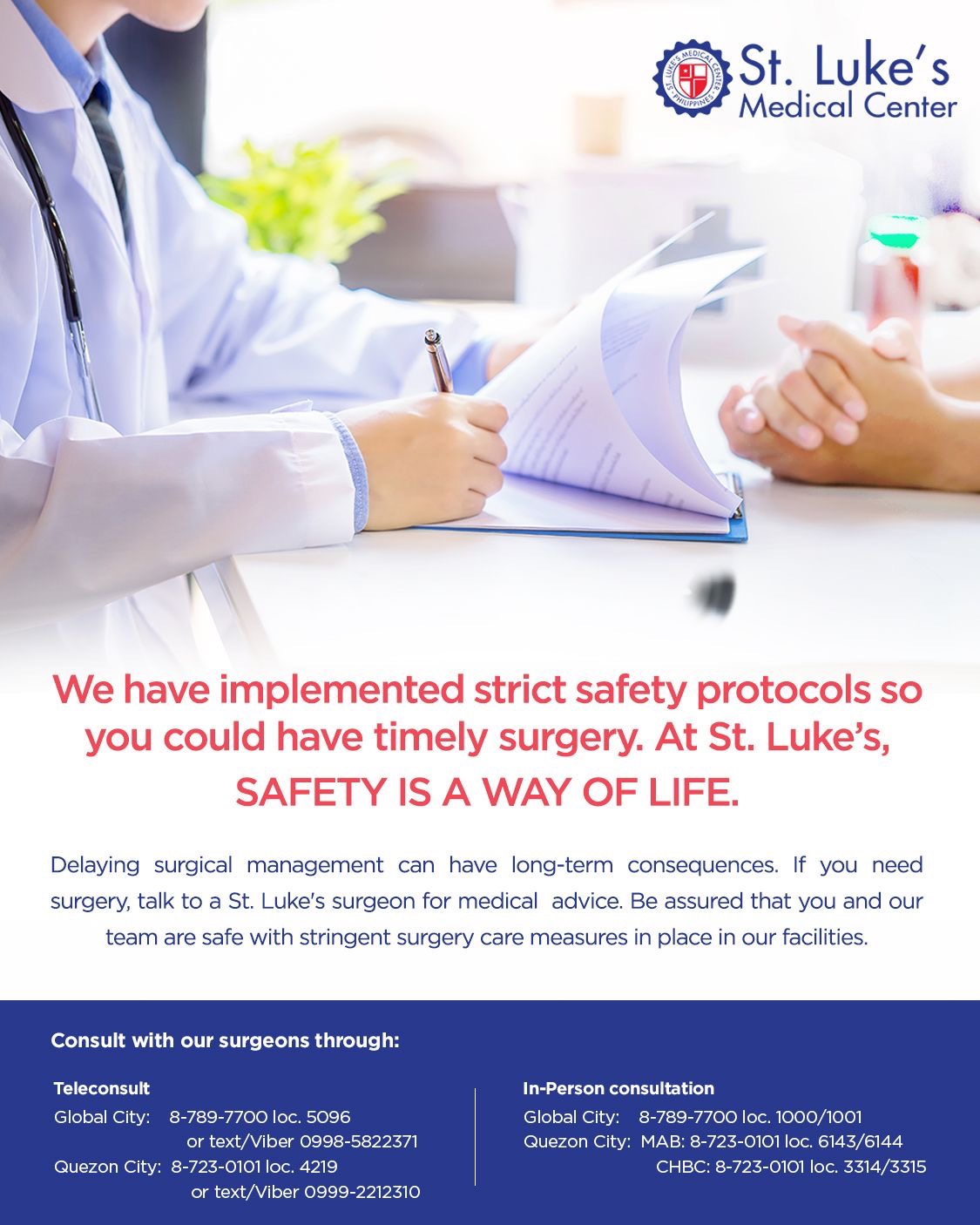 Fast and hassle-free admission is possible
St. Luke's MyConcierge service provides safety for you and your companion. A St. Luke's representative will happily assist you from your in-room admission up to discharge.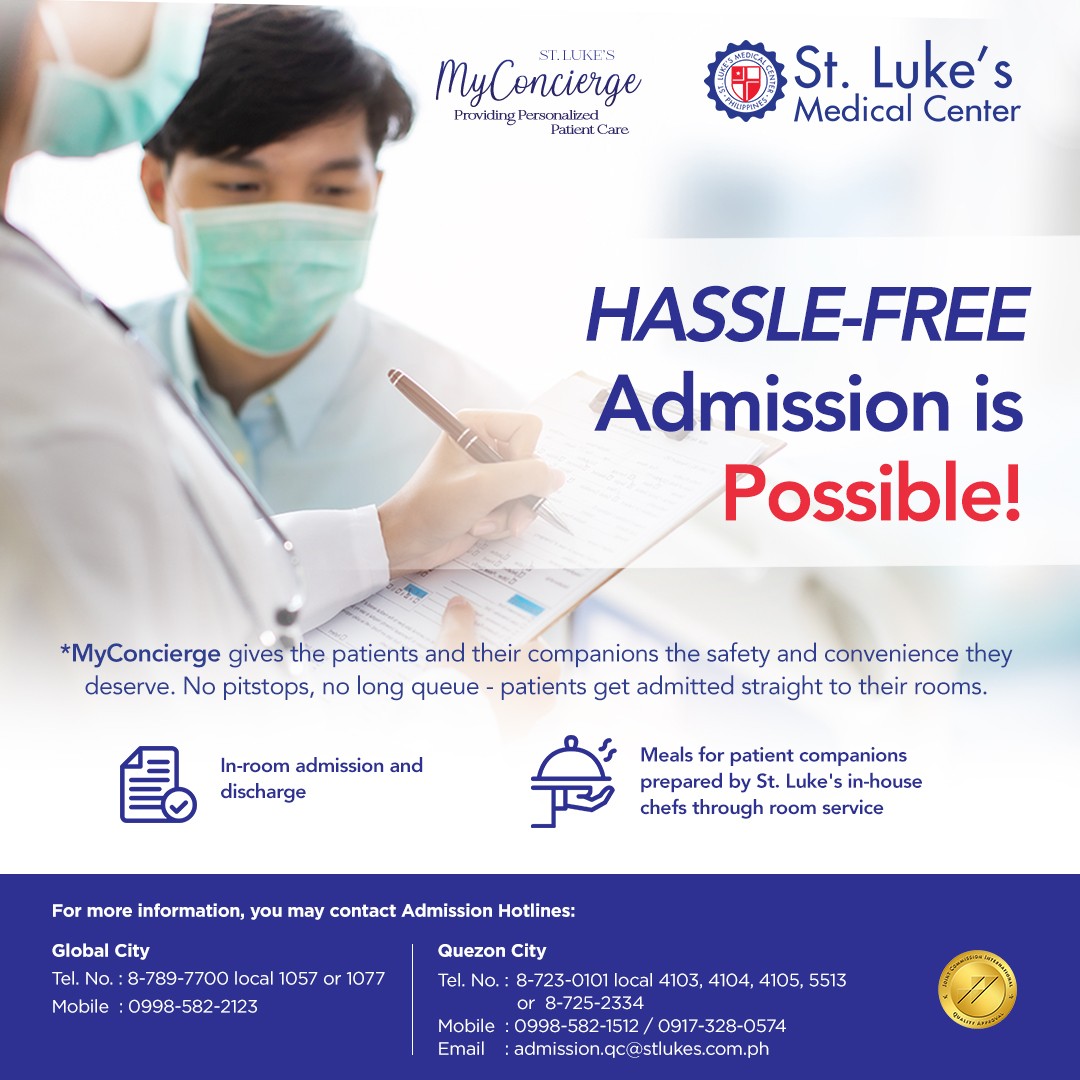 Your prescribed (and essential) medication can be delivered right at your doorstep
For your safety and convenience, St. Luke's Global City's MedExpress offers delivery and pick-up services for your medical needs.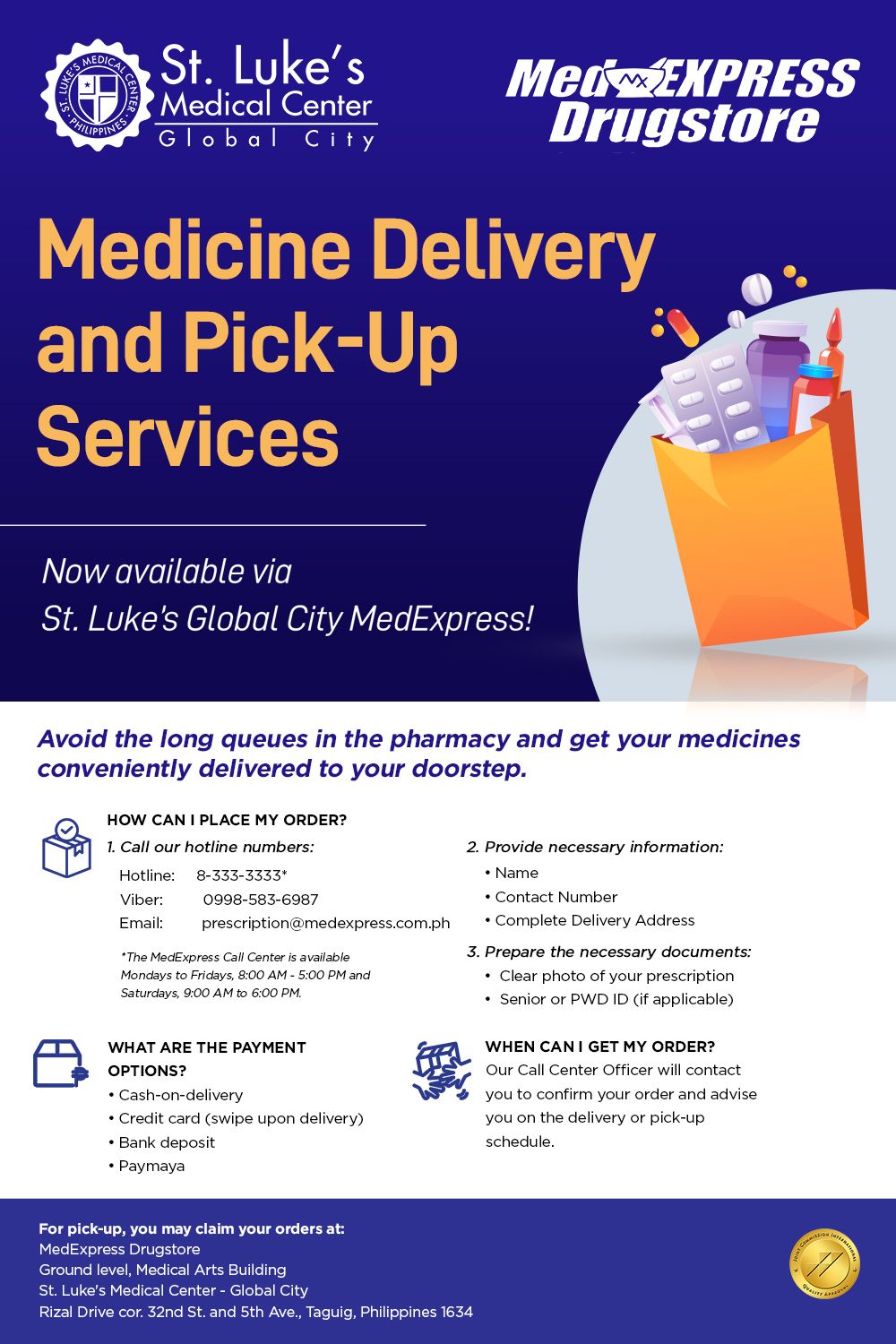 St. Luke's Medical Center is here to give you the best Better Normal experience.
For inquiries, you may contact our Product Information Center through the following:
8-789-7700 loc. 5104
09985822276
---
St. Luke's Medical Center - Quezon City
279 E Rodriguez Sr. Ave,
Quezon City, Philippines
St. Luke's Medical Center - Global City
Rizal Drive cor. 32nd St. and 5th Ave
Taguig City, Philippines