A Healthy New You!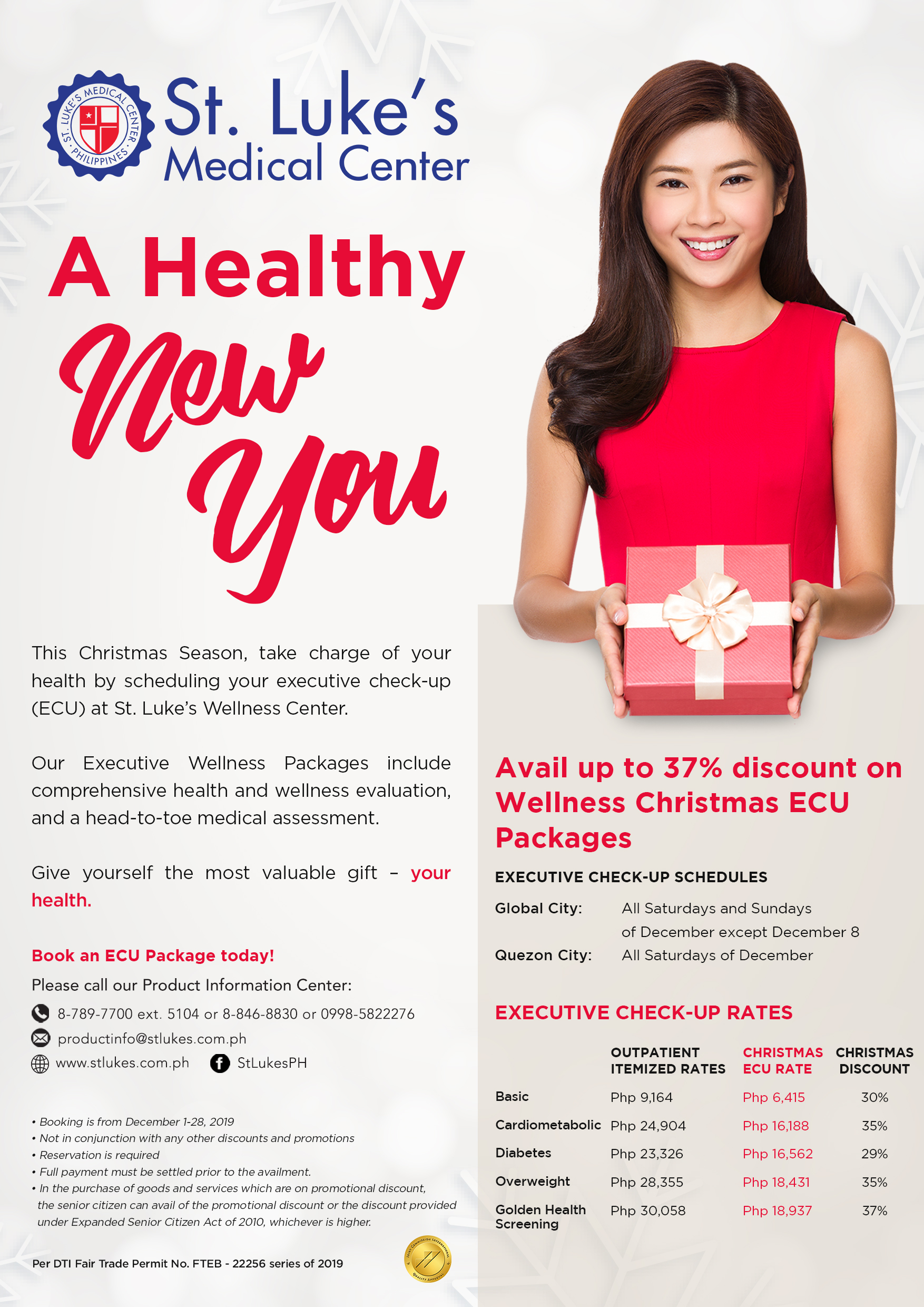 'Tis the season to be jolly, everyone! Give yourself the best gift ever with St. Luke's Medical Center's early Christmas treat for you! Enjoy a 37% DISCOUNT on our Wellness Executive packages. Check out the photo above for the perfect package just for you.
To schedule an appointment, call our Product Information Center through these numbers:
- 8-789-7700 loc. 5104
- 8-846-8830
- (0998) 582 2276
You can also email [email protected] for more information.
---
St. Luke's Medical Center - Quezon City
279 E Rodriguez Sr. Ave,
Quezon City, Philippines
St. Luke's Medical Center - Global City
Rizal Drive cor. 32nd St. and 5th Ave
Taguig City, Philippines