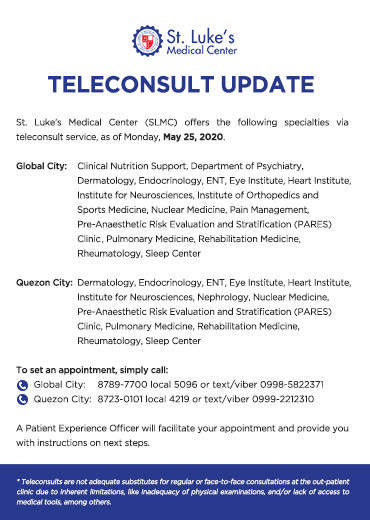 TELECONSULT UPDATE
To set an appointment, simply call:
Global City: 8789-7700 local 5096 or text/Viber 0998-5822371
Quezon City: 8723-0101 local 4219 or text/Viber 0999-2212310
* Teleconsults are not adequate substitutes for regular or face-to-face consultations at the out-patient clinic due to inherent limitations, like inadequacy of physical examinations, and/or lack of access to medical tools, among others.
* Teleconsults cater to self-pay patients only. Actual consultation fees will vary per doctor.