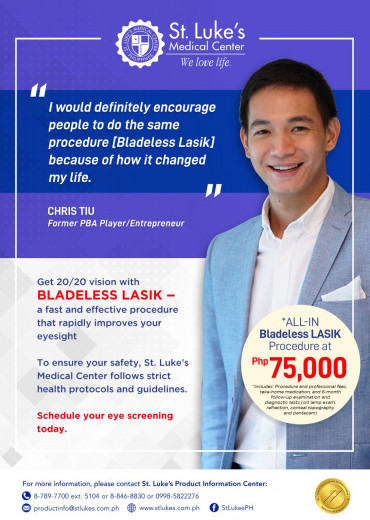 ALL-IN Bladeless LASIK Procedure
"I would definitely encourage people to do the same procedure [Bladeless Lasik] because of how it changed my life." - Chris Tiu.
Schedule your eye screening today. Contact our Product Information Center for more information:
GLOBAL CITY:
8-789-7700 ext. 5104 or 09985822276
QUEZON CITY:
8-723-0101 ext. 5564 or 4815
Just like Chris Tiu, you can regain your 20/20 Vision with the All-in Bladeless Lasik Package for only P75,000.
---