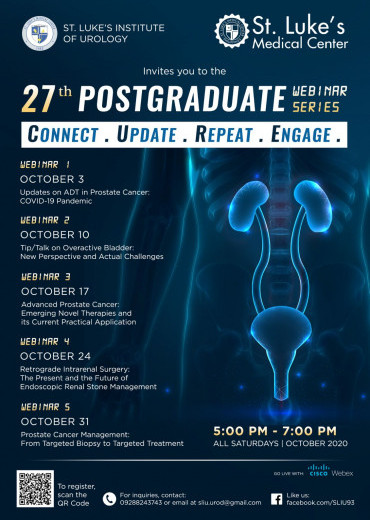 Connect. Update. Repeat. Engage
27th Postgraduate Webinar Series
REGISTER
To all who have completed the pre-registration, here is what's in store for Webinar 1.
You will receive an email with an embedded link prior to the webinar date. The webinar will open once the host is online.
If you have not registered yet, you may either scan the QR code or follow this link: https://tinyurl.com/y3wq7kqm
See you at the webinar.
Thank you!
---