Understanding Diabetes Mellitus: How Lifestyle Interventions and Proper Healthcare Can Save Lives
Diabetes mellitus (DM) is the fourth leading cause of death in the Philippines. It is a condition where the body lacks insulin or is unable to respond adequately to insulin. Insulin is the hormone responsible for turning glucose (sugar) into energy for the body. Because the body is unable to metabolize glucose, sugar remains in the person's bloodstream, causing blood sugar levels to spike.
As of 2019, around 7.2% of the population are diagnosed with diabetes while another 14.2% are diagnosed as prediabetic. Prediabetes is a condition where the person's blood sugar is higher than normal, but not high enough to be considered as diabetes. Adding those two statistics yields a 21.4% prevalence rate of the risk of diabetic complications, an alarming number for a country with over 100 million citizens.
There are two types of diabetes: type 1 and type 2. Type 1 diabetes is an autoimmune disease where the body is insulin-deficient because the pancreas does not make insulin. It is commonly diagnosed at a young age. On the other hand, type 2 diabetes commonly occurs in people aged 45 and above, although increasingly being diagnosed in younger ages because of the parallel increase in obesity. Overweight and obesity lead to increased insulin resistance thus making one more susceptible to developing type 2 diabetes.
The rise of blood sugar levels can lead to many complications throughout the body, such as kidney damage, slower healing of wounds, nerve damage, increased chance of stroke and heart disease, and skin and eye complications to name a few. Diabetes can also cause neuropathy, a condition where there is a painful sensation in a diabetic person's foot caused by nerve damage.
DIET AND EXERCISE CAN SAVE LIVES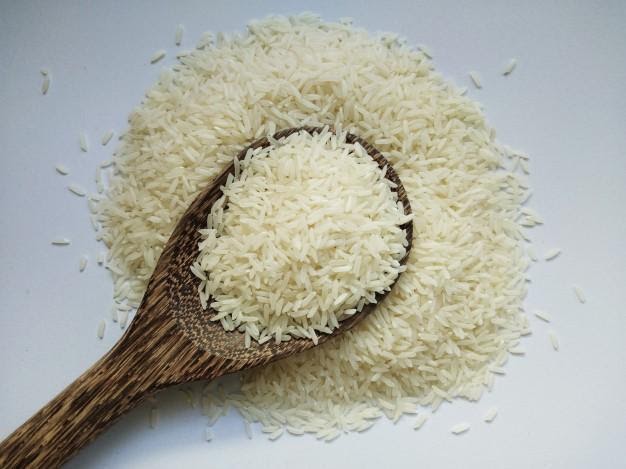 Harvard researchers have discovered that people who consume rice 3-4 times a day are 1.5 times more susceptible to diabetes, a glaring challenge for Filipinos where white rice is a staple in Filipino cuisine.
The risk for type 2 diabetes may be hereditary, but lifestyle (poor diet and exercise habits) increase the risk further.
Maintaining a diet low in carbohydrates and trans fat can pay dividends in managing diabetes. Avoiding frequent intake of sugar-rich food such as biscuits and cookies as well as drinks like fruit juices, regular soda and sweetened beverages is a must for patients with diabetes. In a country where rice is a staple for every meal, people with diabetes must also lower their consumption of refined grains like white rice, white bread, and pasta. Steering clear of deep-fried and oily food is also another dietary habit people with diabetes must adapt due to its high levels of fat.
Besides maintaining a proper diet, exercise is another lifestyle intervention that can reduce the risk of diabetes complications. Doing daily exercise that targets different areas in the body will help lower glucose levels in the blood while also increasing the body's sensitivity to insulin.
MEDICATION AND CONSULTATIONS FOR DIABETES MANAGEMENT
While exercise and diet may sound like a good-enough solution, the patient with diabetes must undergo regular testing, medical advice, and proper medication. Consulting with an endocrinologist will guide a person's diabetes journey safely, providing sound medical advice on what to eat, how to exercise, and what medications to take.
The Philippine Society of Endocrinology Diabetes and Metabolism advocates Apat-Dapat, a campaign that aims to remind Filipinos about the four elements necessary in managing diabetes successfully. These elements are Ehersisyo (exercise), Wastong Pagkain (proper diet), Gamot (medications) and Pagkonsulta sa Doktor (regular consultations with doctors).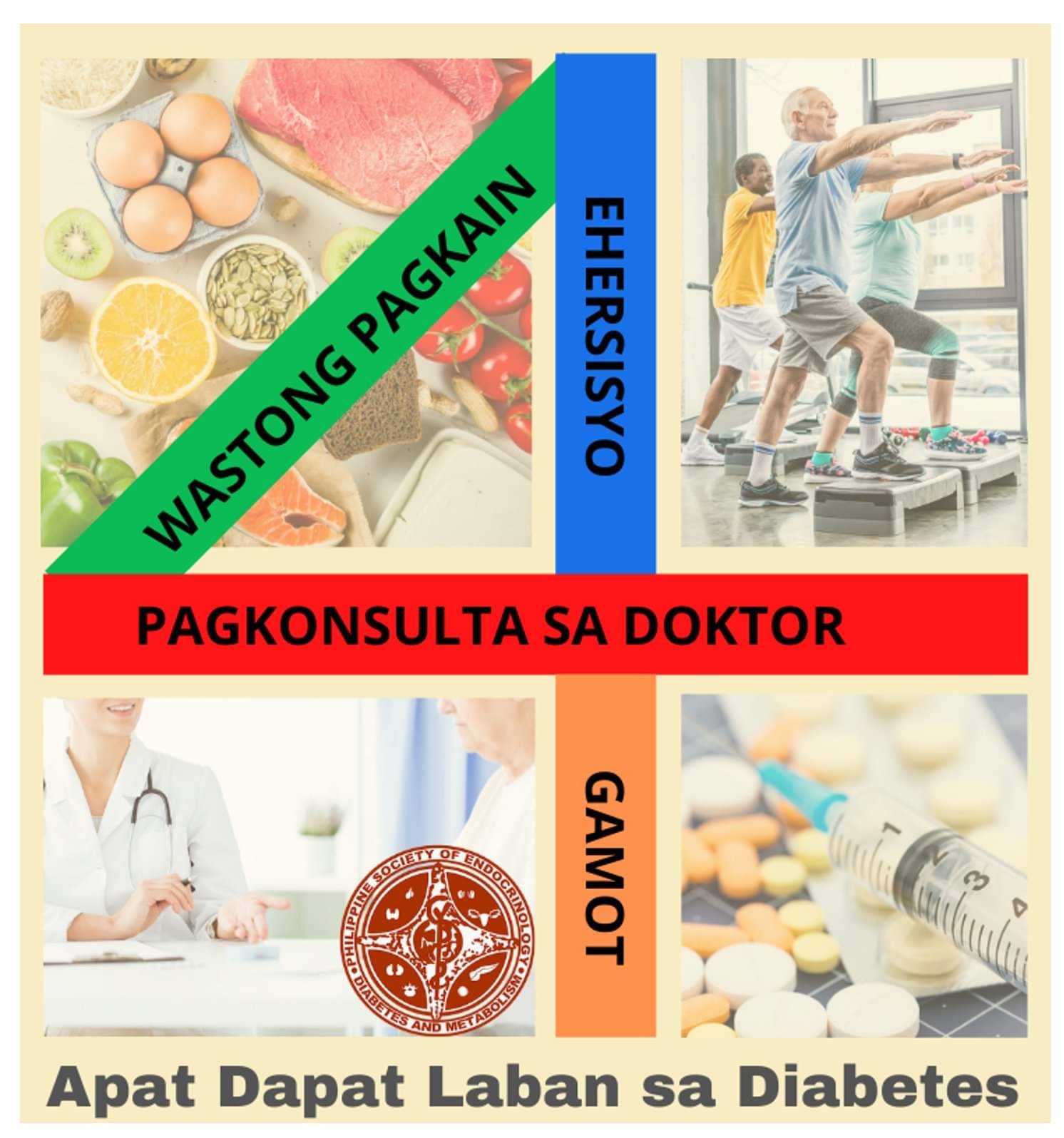 St. Luke's Medical Center (SLMC) Diabetes, Thyroid and Endocrine Center (DTEC) founded in 2003 at SLMC Quezon City, along with the Center for Diabetes Thyroid and Endocrine Disorders (CDTED) at SLMC Global City since 2010, is one of the country's leading diabetes and endocrine disease centers, offering state-of-the-art facilities like the Insulin Pump Clinic, the first in the country that specializes in continuous insulin delivery and Continuous Glucose Monitoring (CGM) services.
The Center also specializes in other endocrine-related disorders such as thyroid, adrenal, pituitary and reproductive disorders.
Beyond its expertise in diabetes management, patient-centered medical care is a core part of St. Luke's mission to provide quality service to its patients. In line with this, the Center ensures its therapeutic services, diagnostic testing, and consultations are always up-to-standard for the best possible patient experience.
Diabetes is one of the most serious conditions in the Philippines and in the world. Without a proper diabetes management plan, diabetes can lead to multiple complications and increase risk for cardiovascular disease and death. Thankfully, with correct lifestyle interventions and medical help, people with diabetes have a fighting chance against the disease.
For inquiries on diabetes screening and treatment, please contact the Diabetes, Thyroid, and Endocrine Center at 8-723-0101 loc. 5210 (SLMC-Quezon City) or the Center for Diabetes, Thyroid & Endocrine Disorders at 8-789-7700 loc. 2086 (SLMC-Global City).
---
St. Luke's Medical Center - Quezon City
279 E Rodriguez Sr. Ave,
Quezon City, Philippines
St. Luke's Medical Center - Global City
Rizal Drive cor. 32nd St. and 5th Ave
Taguig City, Philippines